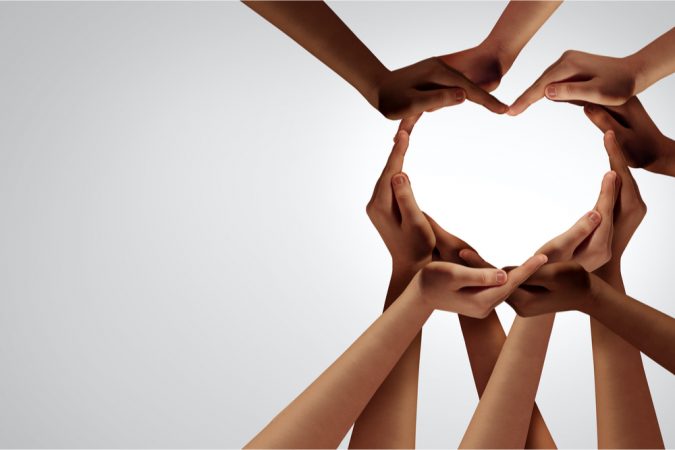 by Jeremy Morrison
Growing pains look to have befallen the City of Pensacola Citizens Police Advisory Committee. Dr. Cedric Alexander — a law enforcement consultant brought on board to work with the committee — let members know Tuesday night they may be straying from the path.
"If I were to blindfold myself and walk through that door," Alexander said, "I would think I was in a city council meeting."
This was about an hour or so into the meeting, with committee members waist-deep in a discussion with Pensacola Police Chief Tommie Lyter about a recommendation that officers undergo trauma informed policing (TIPS) training. The talk was dense and stagnate and straying toward the abyss of a budgetary debate.
Alexander suggested that the committee — established to focus on the city's police-citizen dynamic in the wake of a fatal shooting of an unarmed Black man during a July 2019 traffic stop — was still "finding its feet." He provided a new mantra — "making the main thing the main thing" — and said the committee should recalibrate its focus upon the "still-tensions that exist in the community."
Committee Chairman Rev. Joseph Marshall appeared to agree. He said that there is indeed tensions in the city that need addressing, lest Pensacola slip into territory experienced in other cities around the country, where the issue of systemic racism in law enforcement has boiled over into violence.
"There's a ticking time bomb out there," Marshall said. "If tomorrow night something goes down and it's not appropriate, Pensacola is going to blow up."
Committee member Autumn Blackledge challenged this notion — "I understand the undercurrent, I understand what's going on, but we're not going to be the next Wisconsin" — but also said discussions might be veering into the weeds.
"If that's really true," she said, "the last thing we need to be talking about is if we're going to get TIPS in the budget in 2022."
Marshall assured Blackledge his read was accurate, and invited other committee members to corroborate the assessment. A number of the committee's Black members said they too felt this time-bomb element.
"There is indeed tension in our city," said Kendra Carr-Pineda.
"Morris Court could be like Wisconsin or any other place in America," said Kyle Cole, relaying a recent incident with PPD officers. "Pensacola could easily blow up right now. There's some nasty police out there."
Another committee member, Kyle Kopytchak, suggested that such assessments were antidotal , that the discussion should be centered on verifiable data, that Black people should file complaints when they encountered problematic officers: "If the complaints pour in, the data goes up."
"Ticking time bomb doesn't say much," he said. "How are we going to deal with ticking time bombs if there are no facts."
Vice Chairman Jonathan Green said that he viewed the filing of complaints as a "formality," useful only for the purpose of compiling data and potentially identifying trouble spots in a police department.
"As a Black man that files a complaint," he said, "I already know I'm not going to get justice from it."
Drew Buchanan said he thought the proverbial time bomb had already exploded in instances such as last summer's PPD killing of Tymar Crawford, and advised the committee to take such warning to heart.
"The bomb's already gone off," Buchanan said. "You have to listen to the people on this board because they're not the one's speaking, they're speaking for their constituents."
Committee member Hale Morrissette, a member of Pensacola Dream Defenders, which was instrumental in pushing the city to establish the CPAC in the year following Crawford's death, said that she agreed there are tensions in the city.
"It takes one rally of people that are completely fed up for something to happen," she said.
But Morrissette said she felt like the city's thus-far peaceful discussion on systemic racism in law enforcement was due to the local activist community pushing for venues such as the CPAC, and advised that the committee pull its nose out of budgetary particulars — "I'm tired of spinning my wheels on this and that" — and concentrate on exploring as many "solutions" as possible prior to formalizing recommendations to the city.
"We need to look at all these solutions," Morrissette said, "and then we need to come back and prioritize."
Such mission-oriented discussion served as the meat-and-potatoes of this week's CPAC meeting, but the group also managed to approve another recommendation to the city: that the PPD deprioritize low-level, 20-grams-or-less marijuana possession.
But another tense organizational discussion followed to wrap up the meeting, as Blackledge suggested that maybe Chairman Marshall could conduct "more efficient" meetings. The chairman balked, leading Blackledge to push her point harder.
"Then I'll be more direct," she said. "I think you need to read the Robert's Rules or Order before the next meeting."
Marshall maintained that he would continue to interject and prompt discussions during the meetings as he saw fit.
"Everybody's leadership style is different," the chairman said, telling committee members they should "adjust" to his style or select a new chairman. "If there is another option that you guys want, you can very well do that."