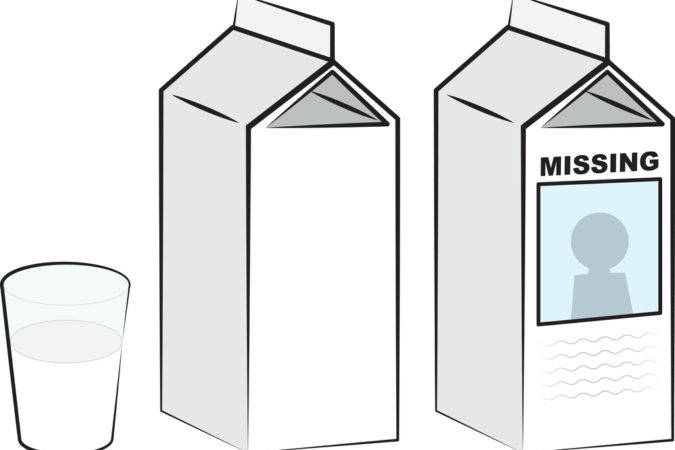 Escambia County has another COVID-19 death — the second reported today, which brings the total to 10.  The total positives increased by 25 in the last 24 hours — a day after Commissioner Doug Underhill sent out a mass email trying to convince voters the media has hidden information from them.
It's obvious the District 2 commissioner waited for a lull in testing results to declare the pandemic over.  Unfortunately the data hasn't worked in his favor. This is the second time Underhill sent out a mass email, and it backfired on him.
We need County Administrator Janice Gilley to come out of hiding and hold a press briefing with medical professionals and explain the data released by the Florida Department of Health. This is the first time the Emergency Operations Center has been activated in the past 21 years without holding regular press briefings.
The Board of County Commissioners is set to meet in seven days. One commissioner has blasted his fellow commissioners and accused them of misleading the public. Yet the county administrator refuses to face the media to clarify what is happening. Unprecedented – George Touart, Bob McLaughlin, Randy Oliver, Larry Newsom and Jack Brown never hesitated.
We may need to put Ms. Gilley's photo on milk cartons to find her.
| | | | | |
| --- | --- | --- | --- | --- |
| | 4/20/20 | 4/21/20 | | |
| | 6 p.m. | 6 p.m. | Increase | |
| Total Cases | 27058 | 27869 | 811 | 3.00% |
| Florida Residents | 26340 | 27127 | 787 | 2.99% |
| Non-Fla. | 718 | 742 | 24 | 3.34% |
| Deaths | 823 | 867 | 44 | 5.35% |
| | | | | |
| Escambia | 315 | 340 | 25 | 7.94% |
| Okaloosa | 131 | 134 | 3 | 2.29% |
| Santa Rosa | 140 | 139 | -1 | -0.71% |
| | | | | |
| Broward | 4078 | 4168 | 90 | 2.21% |
| | | | | |
Top 20 Florida Counties
| | | | | |
| --- | --- | --- | --- | --- |
| Rank | County | Population | Cases | Per 30K |
| 1 | Dade |     2,715,516 | 10056 |         111.09 |
| 2 | Broward |        924,229 | 4168 |         135.29 |
| 3 | Palm Beach |     1,446,277 | 2320 |           48.12 |
| 4 | Orange |     1,321,194 | 1235 |           28.04 |
| 5 | Hillsborough |     1,378,883 | 979 |           21.30 |
| 6 | Duval |        924,229 | 909 |           29.51 |
| 7 | Lee |        718,679 | 795 |           33.19 |
| 8 | Pinellas |        957,875 | 632 |           19.79 |
| 9 | Collier |        363,922 | 477 |           39.32 |
| 10 | Manatee |        373,853 | 443 |           35.55 |
| 11 | Osceola |        338,619 | 417 |           36.94 |
| 12 | Volusia |        527,634 | 366 |           20.81 |
| 13 | Polk |        724,777 | 356 |           14.74 |
| 14 | Escambia |        311,522 | 340 |           32.74 |
| 15 | Seminole |        455,086 | 328 |           21.62 |
| 16 | Sarasota |        412,144 | 297 |           21.62 |
| 17 | Clay |        207,291 | 256 |           37.05 |
| 18 | Alachua |        263,148 | 224 |           25.54 |
| 19 | Brevard |        601,942 | 224 |           11.16 |
| 20 | Lake |        335,362 | 213 |           19.05 |
Top 10 Counties per capita (min. 250 cases)
| | | | | |
| --- | --- | --- | --- | --- |
| Rank | County | Population | Cases | Per 30K |
| 1 | Broward |        924,229 | 4168 |         135.29 |
| 2 | Dade |     2,715,516 | 10056 |         111.09 |
| 3 | Palm Beach |     1,446,277 | 2320 |           48.12 |
| 4 | Collier |        363,922 | 477 |           39.32 |
| 5 | Clay |        207,291 | 256 |           37.05 |
| 6 | Osceola |        338,619 | 417 |           36.94 |
| 7 | Manatee |        373,853 | 443 |           35.55 |
| 8 | Lee |        718,679 | 795 |           33.19 |
| 9 | Escambia |        311,522 | 340 |           32.74 |
| 10 | Duval |        924,229 | 909 |           29.51 |
Escambia County New Cases by Day