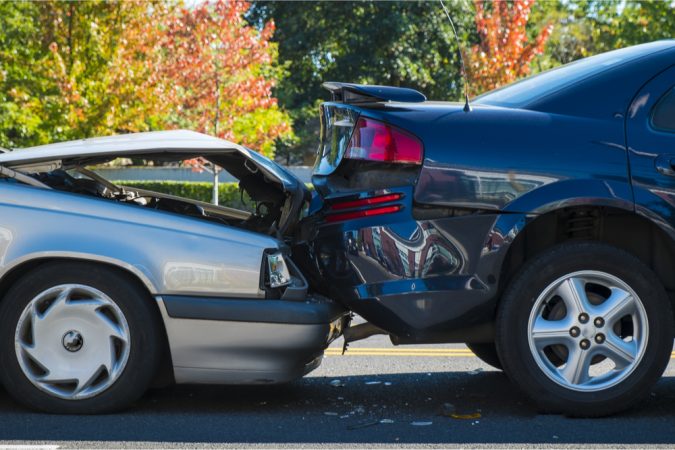 By Christine Sexton, The News Service of Florida
TALLAHASSEE — Florida might be on the verge of overhauling what type of auto insurance drivers must carry, but Gov. Ron DeSantis has faced mounting pressure to veto a bill that critics argue would push up rates for many drivers.
Some insurance and medical groups oppose scrapping the state's no-fault insurance system, which requires motorists to carry personal-injury protection, or PIP, coverage. Lawmakers in April passed a bill (SB 54) that would end no-fault and formally sent the bill to DeSantis on Monday.
The mandatory $10,000 in PIP coverage helps pay medical costs for motorists injured in accidents.
Toni Large, a lobbyist for the Florida College of Emergency Physicians and the Florida Orthopaedic Society, said federal laws on access to emergency care essentially require emergency and orthopedic physicians to treat injured drivers. As such, the groups support the current system, which compensates medical providers without drivers having to duke it out in court about who is at fault in accidents.
"We are 100 percent in support of retaining the no-fault system," Large said Tuesday.
Florida since 1979 has had a no-fault system and the requirement of carrying $10,000 in PIP coverage. But if DeSantis signs the bill, the state on Jan. 1 would go to a system where parties litigate over who caused accidents.
The bill also would require drivers to carry $25,000 in bodily injury coverage for the injury or death of one person in a crash and $50,000 in bodily injury coverage for the injury or deaths of two or more people. Similar to the current system, drivers also would be required to have $10,000 in property damage coverage.
It's not clear where DeSantis stands on the bill, and his office did not immediately respond to a request for comment Tuesday.
Florida Insurance Commissioner David Altmaier has said he is "hesitant" to support the repeal. Altmaier works at the pleasure of the governor and members of the Florida Cabinet.
Also, Altmaier's office Monday released an actuarial study that said repealing PIP would result in an overall increase in premiums of 13.3 percent for all coverages combined, or $202 a year for the average vehicle. The analysis was ordered by Altmaier and conducted by Pinnacle Actuarial Resources Inc.
A priority for plaintiffs' attorneys and Senate President Wilton Simpson, R-Trilby, the bill was a hotly contested issue during the 2021 legislative session.
Supporters of the repeal argued that a majority of motorists, who already carry bodily injury coverage, would see rate savings. Also, they said rates would go down because the change would reduce fraud that has long plagued the PIP system.
"We're taking out an entire process of litigation out of here through the cottage industry with PIP lawyers," Senate sponsor Danny Burgess, R-Zephyrhills, said in April. "That's gone. We are literally removing an entire pathway to frivolous litigation by getting this out of here."
But opponents have waged a veto campaign after lawmakers passed the repeal.
The Florida Insurance Council and the American Property Casualty Insurance Association, for example, have requested that DeSantis veto the measure.
"Floridians have been loud and clear in asking the governor to protect their wallet and their roads by vetoing this major policy change," Logan McFaddin, assistant vice president of state government relations for the American Property Casualty Insurance Association, said in a statement after the bill was sent to DeSantis on Monday.
The Florida Chiropractic Physician Association also sent an email to its members urging them to contact the governor's office and request that he veto the bill.
Ron Watson, who lobbies for the chiropractic physician association, said he was contacted by the governor's office at the end of the legislative session about the group's concerns with the bill.
Large, the lobbyist for the Florida College of Emergency Physicians and the Florida Orthopaedic Society, also said she received a phone call from the governor's office following the session to discuss the groups' positions on the bill.
While Large's groups support keeping the no-fault system, she also told the governor's office that lawmakers addressed about 80 percent of their worries about the elimination of PIP. For instance, lawmakers included in the bill a mandate for insurance companies to offer customers access to medical payments coverage, known as MedPay, which could help defray medical bills.
Also, lawmakers agreed that drivers would have to actively opt out of the additional MedPay coverage, as opposed to requiring drivers to opt in to purchase the coverage. If they don't opt out or select an alternative coverage amount, the presumption would be that drivers have $10,000 in MedPay coverage and an additional $5,000 death benefit.