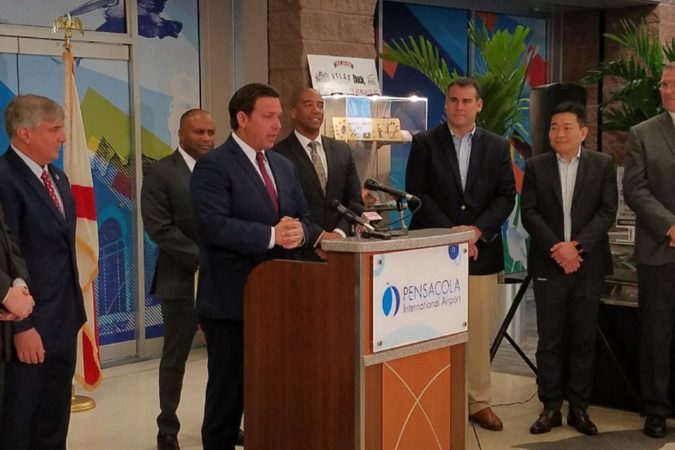 Gov. Ron DeSantis handed out cash today.
At 10 a.m., Gov. DeSantis announced $4.8 million for infrastructure upgrades at the Pensacola airport that completes the funding needed for a ST Engineering expansion that will provide over 1,300 local jobs.
At UWF, he announced a new $8 million initiative–"Salute Our Soldiers Military Housing Loan Program"–to provide veterans with down payment and closing costs assistance to purchase new homes in Florida, part of a broader effort to ease veterans' transition from active duty service to civilian life and attract more veterans to the state.