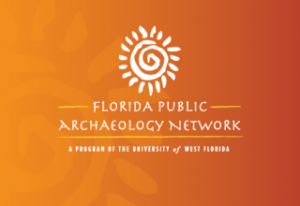 Press release: The Florida Public Archaeology Network's Destination Archaeology Resource Center (DARC) will participate in the Smithsonian magazine's Museum Day Live! on Saturday, September 26, 2015. In the spirit of the Smithsonian Museums, which offer free admission every day, Museum Day Live! is an annual event hosted by Smithsonian magazine in which participating museums across the country open their doors to anyone presenting a Museum Day Live! Ticket for free. To view museums participating visit http://www.smithsonianmag.com/museumday/venues/.
In celebration of this day DARC will offer a free program called Archaeology Works: Pottery. Pottery was a vital part of life in Florida for the past 3,000 years, but it is also an important clue for archaeologists today. Learn to identify different prehistoric pottery types from around Florida, the basic ways archaeologists use them to learn about people in the past, and design your own clay pendant to take home!
This program is free and recommended for children ages 6 and up and adults. Archaeology Works: Pottery will be held inside the Florida Public Archaeology Network headquarters at 207 E. Main Street in downtown Pensacola on Saturday, September 26 from 10:00 a.m. to 12:00 p.m. The program is limited to 30 participants. Call to register.
The Destination Archaeology Resource Center is an archaeology museum located inside the headquarters of the Florida Public Archaeology Network in downtown Pensacola. Exhibits include information about archaeology, archaeological sites across the state, and a temporary exhibit space that highlights current research by UWF archaeology faculty and graduate students. Hours of operation are Monday through Saturday from 10 a.m. to 4 p.m. It is located at 207 E. Main Street in Pensacola. Admission is always free.