COO Tamara Fountain said the CBRE no longer has the contract to market the parcels at the Community Maritime Park. The contract expired in February.
Why is this sign still at the park? Not a big deal, but it does appear that CBRE is the point of contact for those interested in the parcels at the part.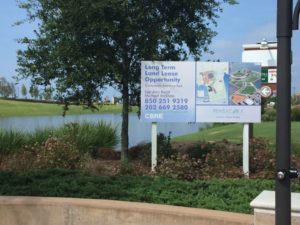 What has happened to inquiries received since February? How have they been handled? Every answer from the mayor's office leads to more questions.