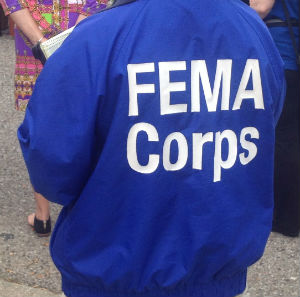 Disaster recovery centers will remain open on Memorial Day, Monday, May 26, to assist survivors of the recent severe storms and flooding in Escambia, Okaloosa, Santa Rosa and Walton counties.
Operating hours of the centers are Monday through Saturday, 8 a.m. to 7 p.m., and Sundays from 11 a.m. to 7 p.m., until further notice.
Center locations are:
Escambia County
Brownsville Community Center
3100 W. DeSoto St. Pensacola, FL 32505
Okaloosa County
Senior Centerview Parks & Recreation
205 Stillwell Blvd. Crestview, FL 32536
Santa Rosa County
Gulf Breeze Recreation Center
800 Shoreline Drive
Gulf Breeze, FL 32561
Pensacola State College
Building 4000
Milton Campus
5988 Highway 90 W Milton, FL 32583
Walton County
Community Church of Santa Rosa Beach
3524 US 98
Santa Rosa Beach, FL 32459
Specialists from the State Emergency Response Team, the Federal Emergency Management Agency and the U.S. Small Business Administration will be on hand to answer questions. Survivors will be able to:
• Discuss their individual disaster-related needs;
• Submit any additional documentation needed, such as occupancy or ownership verification documents and letters from insurance companies;
• Find out the status of their application;
• Obtain information about different types of state and federal assistance;
• Get help from SBA specialists in completing low-interest disaster loan applications for homeowners, renters and business owners;
• Receive referrals to the American Red Cross and other voluntary organizations to help with immediate disaster-related needs.
If possible, before visiting a center, survivors should register with FEMA. This can be done by registering online at DisasterAssistance.gov via smartphone at m.fema.gov or by phone at
800-621-3362. Survivors who are deaf, hard of hearing or have a speech disability can call
(TTY) 800-462-7585.
Disaster assistance may include money to help pay for temporary housing and essential home repairs. Low-interest SBA disaster loans also may be available to homeowners, renters and business owners for losses not covered by insurance or other sources.