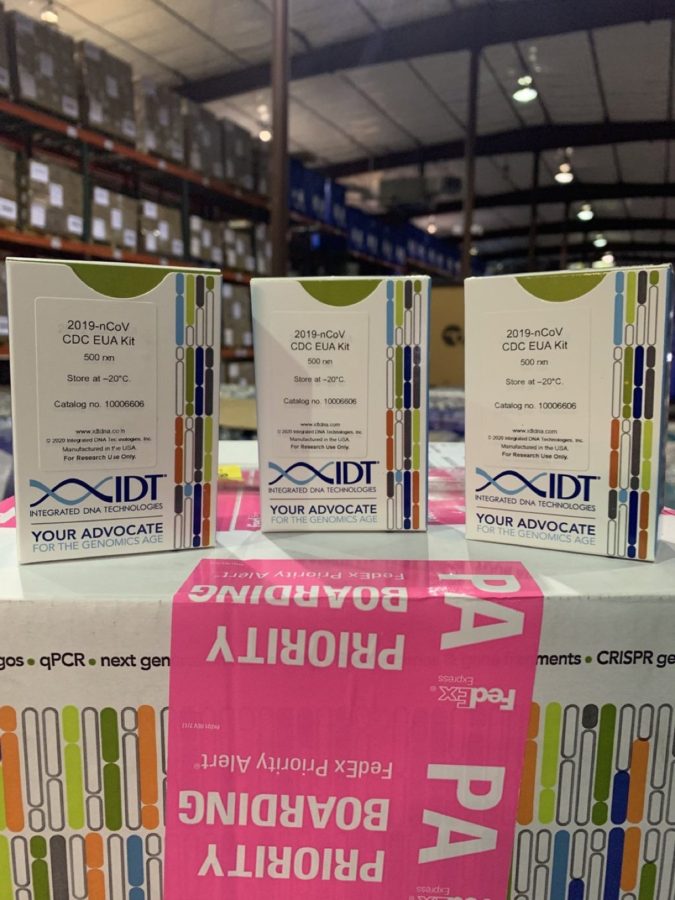 Yesterday, Dr. John Lanza, director of the Florida Department of Health in Escambia County, told the Escambia County Commission that test kits don't exist. Commissioner Doug Underhill posted the same statement in a rant about me: "Rick sounded like a child in the media event today, asking emotionally charged questions to turn up the drama. No, Rick, there is no such thing as a test kit."
This afternoon, Gov. Ron DeSantis is holding a press conference at a Department of Health warehouse 20 minutes for the state capitol that is filled with Coronavirus  (COVID-19 ) test kits.
Oops.  Yes, there is such thing of a Coronavirus test kit.
The facts always get in the way of a good rant, Mr. Underhill.
Of course, the bigger question is:  did Dr. Lanza intentionally mislead the commissioners and public?  Or is he that uninformed about the crisis? My confidence level is very low.
---
Photo is courtesy of Lawrence Mower, reporter of the Tampa Bay Times/Miami Herald Tallahassee Bureau. Thanks, Jim Little, for sharing.