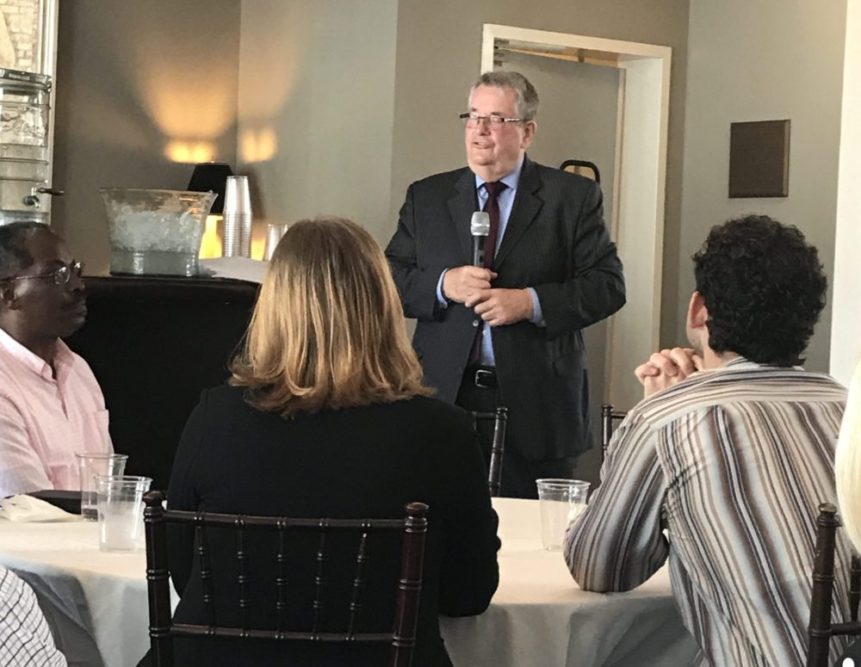 Former Florida Senate President Don Gaetz discussed ethics in government with community leaders today during an Advocacy Lunch & Learn sponsored by the Studer Community Institute.
During his tenure, Gaetz passed 38 provisions that strengthened ethics laws for elected officials and those working in state, county and city government. He said that unfortunately passing stricter ethics laws is like playing "Whack A Mole."
"Every time we changed the ethics laws," Gaetz explained, "new bad persons found new bad ways to do bad things."
He suggested that a Community Code of Ethics determined by the citizens, not the politicians, may be the best way to rein in corruption in government. The citizens can state in the code what is acceptable and what are the consequences for violations.
When asked about what areas should be touched on in a Community Code of Ethics, Gaetz said there needed to be focus on how to deal with conflicts of interest, public disclosures of possible conflicts, and the use of public resources for private gain or grudges.
He suggested the City of Pensacola should look at how it handles attorneys and lawsuits. Currently, the mayor of Pensacola unilaterally determines who he will sue, the attorneys he will hire, and what lawsuit he will defend against. He has not taken all of the lawsuit settlement agreements to the Pensacola City Council for approval.
Gaetz recommended the City take a "thoughtful wait and see" approach regarding litigation. He said that when he was the Superintendent of Schools in Okaloosa County he would not commit to filing a lawsuit or defending against one without first taking the matter to the school board for a public discussion and vote.