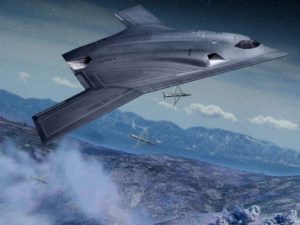 Former Pensacola International Airport Director Greg Donovan resigned in August 2014 to head the Melbourne, Fla. airport. Yesterday U.S. Air Force announced that one of his tenants at the Melbourne International Airport, Northrop Grumman, was awarded the contract to design and manufacture a highly classified, long-range stealth bomber.
Florida Today reports the deal could mean a $500 million capital investment by Northrop Grumman at Melbourne International Airport, and also 1,500 additional jobs paying an average annual wage of $100,000 in support of the program.
Read more.
—-
How is the search going for a new director for the Pensacola International Airport?