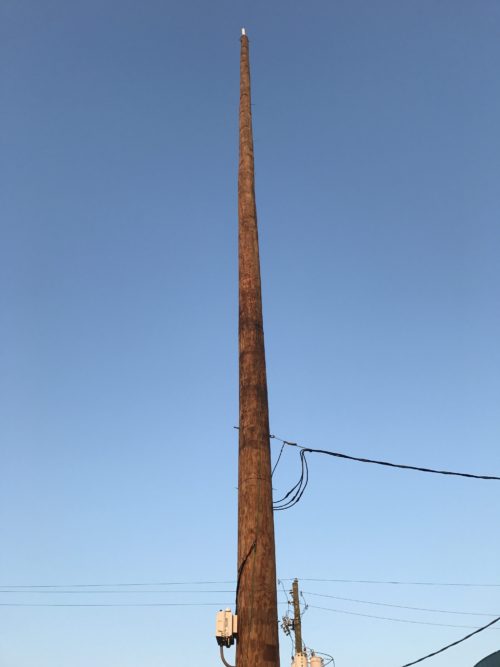 The extremely tall pole that we and other downtown business owners were told was being relocated is still standing. An electric meter has been attached and the city's inspection department approved the installation on March 7.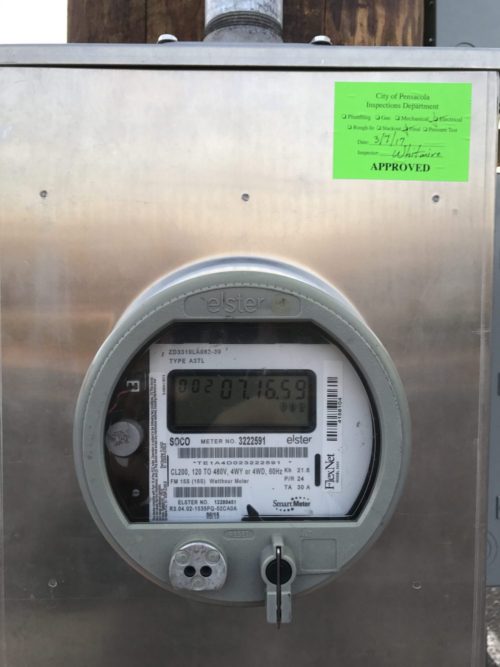 When AT&T officials told Inweekly that their company doesn't own the pole, City PIO Vernon Stewart said on Feb. 23, "The pole is owned by Mobility. They then contract it out to different providers. It was engineering's belief that the specific one in mention is either being used by ATT or Verizon."
In early March, when I saw a work crew attaching the meter to the pole, I asked what happened to the negotiations to relocate the pole. Stewart said, "Negotiations remain ongoing. Currently, negotiations are between legal counsel."
The negotiations must have fallen apart. Downtown now has a new attraction. You can take your out-of-town friends to view it on Baylen Street, half a block north of Intendencia Street.