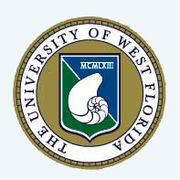 University of West Florida President, Judith Bense announced the appointment of Dr. David Marker as interim provost for the university.
Marker most recently served as interim president of St. Gregory's University in Shawnee, Okla., where he took the university from $2 million in annual debt to a balanced budget in 18 months.
Marker's other permanent positions include president of Des Moines University in Des Moines, Iowa; president of Cornell College in Mount Vernon, Iowa and provost and associate dean for academic affairs of Hop College in Holland, Mich. Marker holds doctorate and master's degrees in physics from Pennsylvania State University and a bachelor's degree in physics and mathematics from Grinnell College in Grinnell, Iowa.
"I am confident that Dr. Marker's broad experience in higher education and understanding of the needs of the University of West Florida will make him an immediate asset in the role of interim provost," said Bense in a press release.