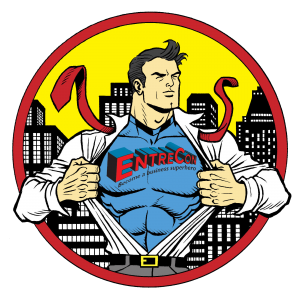 Press release: After months of planning, tickets for EntreCon are now on sale.
Presented by The UWF Center for Entrepreneurship, EntreCon is a two-day conference for entrepreneurs, business owners and those who strive to be future entrepreneurs.
During EntreCon, attendees will learn valuable insights about starting and building a business as well as mistakes to avoid and how to achieve success over the long term. Many local and national speakers will highlight the lifecycle of an entrepreneur.
Speaker and panelists include:
Eric Schurenberg, President and Editor-In-Chief Inc.
Christa Pitts and Chanda Bell, co-CEO's The Elf on the Shelf®
Quint Studer, Founder, Studer Community Institute
Emily Ley, Founder and Creative Director, Emily Ley
Celeste Beatty, Founder, Harlem Brewing Co.
Peter Nowak, Founder and President Nowak Enterprises, Inc.
Bill Wein, Co-Founder and President of IMS Expert Services
Chad Henderson, Founder and CEO, THG Investments, Founder and CEO, Catalyst CRE
Jeff Philips, CEO, AccountingFly
Justin Beck, President, Beck Partners
Carolyn Ward and Farrar Barker, Attorneys, Clark, Partington, Hart, Larry, Bond & Stackhouse Attorneys at Law
Dr. McCullogh, MD, FACS, McCollough Plastic Surgery Clinic
Jarrod Morgan, COO, Proctor U
Rob Auerbach, Owner and Founder, CandyRific
Tim McHale, Chief Revenue Officer, Mobile Media
Katie Garrett, Owner and Founder, Old Hickory Whiskey Bar
Joe Abston, Owner, Hopjacks, The Tin Cow, Pot Roast & Pinot
Mike Sunderland, Owner, Apollo Retail Specialists, LLC
Susan O'Connor, President, The O'Connor Management Group
EntreCon is not only for the startup companies and new business owners.
"Not every business owner or entrepreneur is in the same stage of the entrepreneurial life cycle," says event organizer, Mike Ensley. "EntreCon is catered to help entrepreneurs every step of the way."
The conference will have three different "tracks" for attendees. The first track is the start-up stage, providing guests with practical advice from past leaders. On track two, EntreCon will answer the "what's next?" questions for entrepreneuers that have a business up and running. The final track will cater to those who are at the end of the entrepreneur life cycle.
EntreCon will be held on November 5 and 6, 2015 from 8:30 a.m. to 4:30 p.m. in downtown Pensacola. Early Bird tickets are now on sale for $249. Ticket prices will increase to $499 after Oct. 26.
EntreCon sponsors include, Sidekick Sponsor- Clark, Partington, Hart, Larry, Bond & Stackhouse, Main Stage Sponsor – Rex Theatre and Media Sponsors- Pensacola News Journal and BlabTV. Sponsorship opportunities are still available. If you would like to become a sponsor for the 2015 EntreCon, please contact Nicole Webb at nwebb@studeri.org.