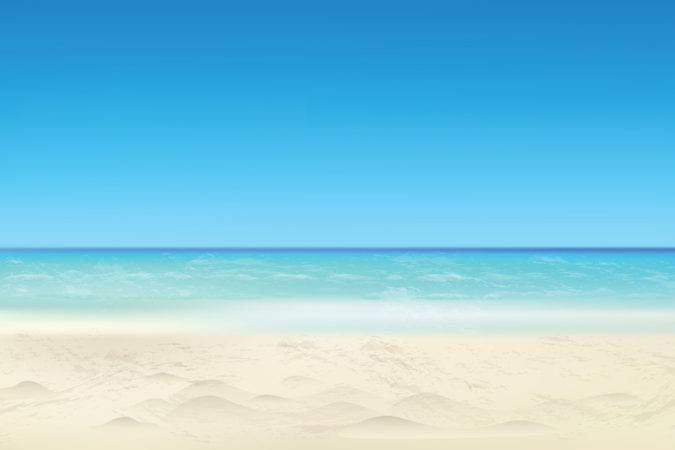 by Jeremy Morrison, Inweekly
With the 2020 election cycle in the rearview, local environmental advocates conducted a climate roundtable online Nov. 9. The forum served as a space for representatives of various organizations to lay out post-election plans and strategies.
"One of the things about an election, whether you are happy or disappointed, it always creates change, and change creates opportunity," said Christian Wagley, a coastal organizer with Healthy Gulf. "And so there's certainly opportunity now to hopefully do some great things on climate, because it is the most important issue that we're facing, it's certainly the epic challenge of our time and we've got to get it right."
Wagley, a longtime environmental voice in Pensacola, moderated the roundtable, which also included representatives from 350 Pensacola, Environment Florida, Sunrise Pensacola, Fridays For Future and Florida Conservation Voters.
"What do you think President Biden can get done?" Wagley asked. "Do you think he'll keep some of his promises from his campaign?"
Overall, a Democratic win was encouraging, the panelists agreed, but no one sugarcoated the prospects of environmental gains. Some things will be quick, like the country's reentry into the Paris Climate Agreement, but many efforts will take some time.
"It's clear to me that Biden wants to do something," said Sandra Adams, executive director of 350 Pensacola, explaining that she felt the realities of a divided government will make reversing some of the damage caused during the Trump years more difficult and the president will need to focus on executive actions. "He's going to be really hamstrung with the Senate not being in his corner and probably working against him."
"It's going to take multiple administrations to undo what President Trump has done," agreed Jay McGee, vice president of the Student Environmental Action Society (SEAS) at the University of West Florida.
While some items on the environmental agenda may take a while, McGee said that Biden's win was a step in the right direction, with voters affirming they wanted a leader who opted to "believe in science."
"I really think he has his head in the right spot and I think his campaign will be the beginning to, I think, a revolution in terms of focusing on the environment," he said.
Lindsey Cross, who serves as government relations director for Florida Conservation Voters, and works with legislators in Tallahassee, offered some advice for working with Republicans to pursue environmental goals: tether everything to the economy. It can't just be about less emissions, better water quality and the magic of sunshine, it's also got to be about jobs and incentives and energy independence.
"We need to be showing how shifting to renewable energy in a just and equitable way, how that's good for the bottom line or our government sectors and the private sectors as well," Cross said. "If we just focus on the kind of environmental, tree-hugger side of it, we're not gonna get the traction that we need."
Adams noted that some Republicans seemed more game for a discussion about the environment than others, and that environmentalists should be looking for common ground where it can be found."
"I think that Marco Rubio has show some signs of being a little bit more open to addressing some of the climate change issues," she said. "And, I think, this is really our opportunity to really press our Republican colleagues and congress people and say, 'Hey, get on board, if you can't agree with our whole Green New Deal-kind of the thing, fine, what can you agree to? Where can we compromise, where can we work on things?'"
On the state level, Cross painted a bleak picture: "I think it's going to be a difficult couple of years for us at a state level."
She suggested stressing to state lawmakers that environmentalism isn't partisan, but is rather addressing issues, such as climate change, that are "effecting our ability, as humans, to inhabit this planet," and said that advocated would likely find more fertile ground at their local levels.
"There are communities that are really hungry to take action and we've seen things on a local and regional level are progressing much faster than we're moving at a state level," Cross said.
At the local level, Wagley noted that the Pensacola City Council, which is gaining a number of new members following the election, looked favorable on the environmental front: "I don't think we have any climate deniers on the city council."
"I think we generally have a friendly council," Wagley said, advising that activists push city officials to act on existing recommendations contained in a recent municipal climate change report.
Also locally, McGee is heading up an effort to get UWF to commit to a 100 percent renewable energy goal by 2050, with 100 percent of its electricity created via renewable means by 2035. It's an ambitious mission, and one that is just beginning.
"The question that I get a lot is 'why universities?'" McGee said, explaining that such environments would provide useful lessons to converting ever-larger landscapes. "When you look at universities, they're sort of like microcosms of cities. There's centralized residence halls, centralized eating locations, post offices, classrooms, so they're centralized communities."
Offering a bit of encouragement to environmental advocates at every level, from the federal to the state to the local, Adams offered up a "hang-in-there, fight-the-good-fight" pep talk.
"Sometimes you can get very discouraged, very depressed in the lack of movement that you're seeing in the issues that you're interested in, but it's amazing how all of the sudden there can kind of come a tipping point," she said. "You can reach a tipping point where things do start to happen pretty quickly. And I still am pretty optimistic about humans in general being able to solve a lot of problems and work our way out of crises. I'm hoping we can still do it at the massive level we have to with this problem."