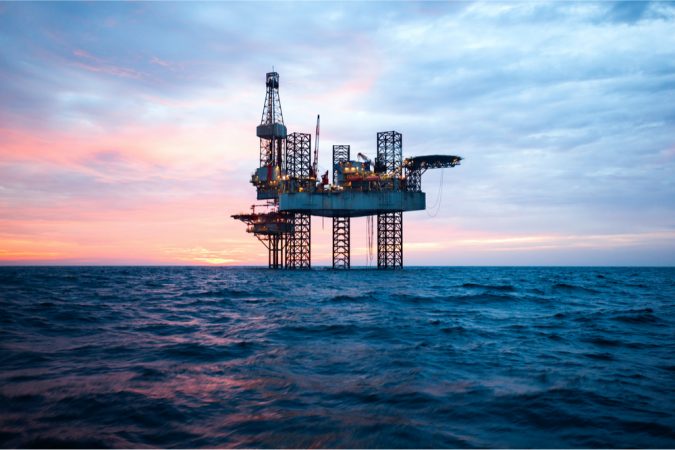 by Jeremy Morrison, Inweekly
Florida's waters, including the eastern Gulf of Mexico, are safe for now from offshore drilling, but skeptically-happy environmentalists are expressing some concerns about President Donald Trump's announcement during a campaign season to extend a federal drilling moratorium off the coasts of the politically-relevant Sunshine State, as well as Georgia and South Carolina.
"Other East and West Coast states remain vulnerable and deserve the same protections, and more," said Diane Hoskins, campaign director for environmental organization Oceana Action. "What Trump deems good enough for Florida should be good enough for North Carolina. Our coasts don't need political ploys."
On Tuesday, Trump said he planned to extend a moratorium on drilling in the eastern Gulf of Mexico — the current federal ban is set to expire in 2022 — and also prohibit drilling off the southern Atlantic coast. In Florida, government officials, as well as the business, environmental and military camps have long pleaded for increased protections from offshore drilling, citing the associated risks to the tourism economy, the environment and a military testing zone located in the Gulf.
"It's an order that does so much for the state of Florida," Trump said when announcing the expanded moratorium from Jupiter, Fla. "This protects your beautiful Gulf and your beautiful ocean, and it will for a long time to come."
Among the many state and local officials imploring the president to offer further protections from drilling in the Gulf, was Pensacola Mayor Grover Robinson. During his time as an Escambia County commissioner Robinson was active in restoration efforts following the 2010 Deepwater Horizon oil spill, and just this week as mayor he wrote a letter to Trump requesting an extension on the drilling moratorium.
"Whether the tourism that services visitors from across the nation or the military bases that protect us all, the people of Pensacola and Northwest Florida are connected to the Gulf of Mexico for our way of life and the continued exclusion of drilling," Mayor Robinson wrote. "Florida's economy and culture are again dependent, both for the military and tourism, on the extension of the current drilling prohibition."
Christian Wagley, a coastal organizer for Healthy Gulf, agreed that the moratorium expansion was welcome news, but wondered if it might amount to "an election year political tactic that he could easily reverse if reelected."
"While this announcement seems like good news in the short term, this presidential memorandum does not offer the same level of protection as Congressional action, as it could easily be rescinded by President Trump or any future president," Wagley noted. "Based on President Trump's history of weakening or eliminating dozens of rules that give Americans basic protections of air, water and public health, it's difficult to trust him to honor this commitment."
Trump's decision to protect these offshore areas from oil drilling is a reversal of course. In his administration's previously released outline for future drilling, virtually all currently unopened areas were laid upon the table, including Florida's eastern Gulf, which stands out against its neighbors to the West with an absence of oil rigs dotting its waters. Opposition to drilling in the state has long been a non-partisan issue, and is sure to be a crowd-pleaser in the swing state ahead of a potentially tight Nov. 3 presidential election.
Hoskins said that the president's move this week was an environmental win, but stressed that it didn't include any protections beyond the limited, and politically convenient scope of Florida-Georgia-South Carolina.
"President Trump finally acknowledged the harm associated with dirty and dangerous offshore drilling," she said in a statement. "While we welcome withdrawing Florida, Georgia and South Carolina from offshore drilling for 10 years – it was Trump's plan that threatened these states in the first place."