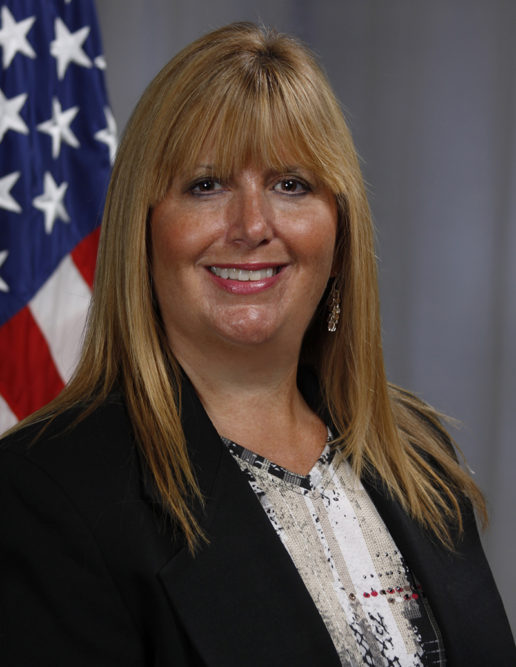 The Escambia County Administrator Jack Brown has hired Tamyra Jarvis as the new Director of Corrections, with responsibilities to include oversight of the Escambia County Jail, Community Corrections Division and Road Prison. Her first day on the job is today.
Jarvis comes from Coleman, Florida, where she served as the CEO and complex warden at the Federal Correctional Complex within the Federal Bureau of Prisons.
In her previous job, Jarvis supervised more than 1,500 employees and was responsible for the management of the largest Federal Correctional Complex in the United States, which houses approximately 6,500 inmates in five separate institutions.
Prior to serving as the complex warden, Jarvis was the warden at the Federal Correctional Complex's 1,500 bed high-security male facility from September 2011 to July 2012. In that position, Jarvis directed specialized inmate programs, initiated efforts to expand reentry programs and coordinated a regional reentry summit, among other accomplishments.
She also served from March 2009 to September 2011 as the warden for the complex's 2,000 bed low-security prison for men, where she coordinated program review preparation for the Correctional Services Department and received the first-ever Superior rating in the Bureau of Prisons' history at a Federal Correctional Complex.
Jarvis has received several honors and awards during her 25-year career in corrections, including the national Excellence in Prison Management award from the Federal Bureau of Prisons, awarded for high professional standards and outstanding leadership skills. She is also a member of the Senior Executive Service, the Association of Women Executives in Corrections and the Bureau of Prison's Health Service Division Governing Board, along with its Medical Staffing and Management Committee.
Jarvis said she's excited about the opportunity to move to the Gulf Coast with her husband, Jeff, and work with Escambia County's Corrections Department.
"I'm looking forward to a challenge," Jarvis said. "I've been with the Bureau of Prisons for 25 years, and working in corrections at a county level is very appealing to me."
Jarvis' vision for corrections aligns with the Escambia County Corrections Department's mission, which includes a focus on community corrections. Jarvis said she hopes to expand the utilization of community corrections, which provides criminal justice alternatives for nonviolent offenders while promoting a safe environment.
"I'm interested in community corrections because it lowers recidivism rates, gives the individual an opportunity to maintain their family ties, to stay at home with their families while they are transitioning from jail or prison," Jarvis said. "They're able to maintain employment at that time, and it gives them an opportunity to receive the treatment and the assistance they need to successfully transition back into their communities."