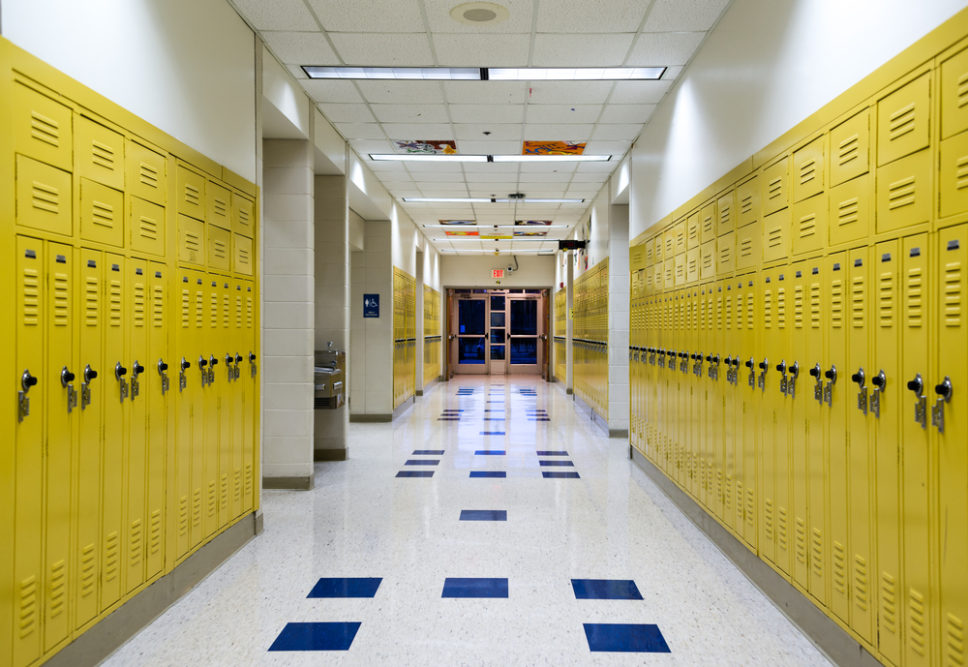 The state of Florida has 1,823 elementary schools. Escambia County has eight in the bottom 100 (see table below).
Florida has 558 middle schools.  Escambia has four middle schools in the bottom 100: Woodham, Warrington, Bellview and the district's International Baccalaureate (IB) middle school–Workman. Woodham is the 12th lowest performing middle school in state; Warrington 27th.  BTW: Escambia County only has nine public middle schools.
Pine Forest High is 17th lowest performing public high school in Florida.
| | | | | | |
| --- | --- | --- | --- | --- | --- |
| Rank from Bottom | School Name | Total Points Earned | English Language Arts Achievement | English Language Arts Learning Gains | English Language Arts Learning Gains of the Lowest 25% |
| 28 | MYRTLE GROVE ELEMENTARY | 215 | 45 | 36 | 14 |
| 29 | WARRINGTON ELEMENTARY | 215 | 26 | 27 | 27 |
| 33 | MONTCLAIR ELEMENTARY | 221 | 18 | 29 | 45 |
| 39 | GLOBAL LEARNING ACADEMY | 234 | 28 | 41 | 33 |
| 47 | REINHARDT HOLM ELEMENTARY | 240 | 38 | 43 | 20 |
| 56 | O. J. SEMMES ELEMENTARY | 247 | 26 | 35 | 30 |
| 76 | NAVY POINT ELEMENTARY | 262 | 28 | 40 | 44 |
| | | | | | |
| Rank from Bottom | School Name | Mathematics Achievement | Mathematics Learning Gains | Mathematics Learning Gains of the Lowest 25% | Science Achievement |
| 28 | MYRTLE GROVE | 38 | 28 | 18 | 36 |
| 29 | WARRINGTON | 28 | 44 | 50 | 13 |
| 33 | MONTCLAIR | 30 | 46 | 29 | 24 |
| 39 | GLOBAL LEARNING | 28 | 37 | 41 | 26 |
| 47 | REINHARDT HOLM | 40 | 38 | 23 | 38 |
| 56 | O. J. SEMMES | 37 | 44 | 31 | 44 |
| 76 | NAVY POINT | 32 | 29 | 30 | 59 |
| | | | | | |