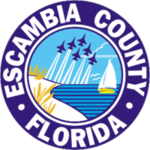 Press release: Escambia County is pleased to announce the hiring of Joy Tsubooka as its community and media relations division manager. As manager, Tsubooka will oversee the accurate and timely dissemination of information to residents and media to heighten awareness of Escambia County Board of Commissioner's mission, programs, policies, initiatives and services. Tsubooka will begin employment Monday, Nov. 2.
Tsubooka has 10 years of county-level, direct media and community relations experience. Over the last eight years, she has served as the Santa Rosa County Public Information Officer. Prior to this position, she worked as a communications coordinator in the Escambia County Public Information Office, now the community and media relations division. Tsubooka has a BA in Communication Arts from the University of West Florida.
In her position with Santa Rosa County, she was responsible for creating and implementing seasonal campaigns, managing crisis- or disaster-related event information, as well as executing day-to-day internal and external communication strategies. Her communication work was recognized locally when she was selected by a panel of media representatives as the 2009 Florida Public Relations Association Pensacola Chapter Crisis Communicator of the Year and the 2015 Non-profit Communicator of the Year. She also serves as a member of the Florida State Emergency Response Public Information Officer Deployment Team, whose members travel to disaster hit areas to assist local governments with crisis communication needs.
The screening committee for this position was comprised of Escambia County Administrator Jack Brown, Assistant County Administrator Chip Simmons, Escambia County's Chief of Emergency Management John Dosh, Pensacola News Journal Executive Editor Lisa Nellesen-Lara and WEAR Managing Editor Randy Wood. Tsubooka was selected from a pool of 18 qualified candidates.