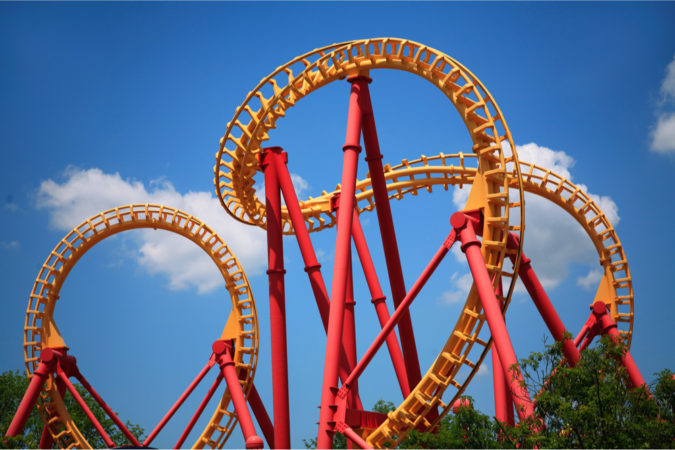 The Florida Department of Health has been slow to release the county daily reports. Looking at the FDOH dashboard, Escambia County now has 178 COVID deaths – an increase of seven. Hospitalizations reported are now 721 – up 22.
COVID-19 deaths – 178 – have surpassed the 2019 death count for Alzheimer's disease, the sixth largest cause of death in Escambia County last year with 171 deaths.
The virus only trails the following 2019 causes of deaths:
FDOH has reported 81 COVID deaths and 281 hospitalizations in Escambia County since July 31. With the recent drop in COVID cases, the deaths and hospitalizations should begin to decline in September.
We will post a full spreadsheet on today's FDOH date when it's released.
---
UPDATE: 12:30 pm
FDOH adjusted Aug. 23's positivity rate upward to 5.1% for Escambia County.  The Aug. 24 rate is 7.66% for 431 tests results – fewest results entered for a Monday since June 1 (232).
Test results entered for the past four Mondays:
| | | |
| --- | --- | --- |
| Mon | 27-Jul | 839 |
| Mon | 3-Aug | 975 |
| Mon | 10-Aug |                943 |
| Mon | 17-Aug |                736 |
Santa Rosa County's rate is 12.9% for Aug. 24
| | | | |
| --- | --- | --- | --- |
| as of Aug 25 | 8/23/20 | 8/24/20 | Increase |
| Total Cases |       602,829 |       605,502 |     2,673 |
| Fla Residents |       596,511 |       599,176 |     2,665 |
| Deaths |         10,397 |         10,580 |        183 |
| | | | |
| Escambia |         10,832 |         10,871 |          39 |
| Fla Residents |           9,865 |           9,899 |          34 |
| Deaths |              171 |              178 |            7 |
| Hospitalizations |              699 |              721 |          22 |
| LTC |           1,011 |           1,013 |            2 |
| Corrections |              862 |              862 |           – |
| Positivity | 5.10% | 7.66% | 2.6% |
| | | | |
| Santa Rosa |           4,462 |           4,483 |          21 |
| Fla Residents |           4,423 |           4,443 |          20 |
| Deaths |                54 |                54 |           – |
| Hospitalizations |              245 |              253 |            8 |
| LTC |              245 |              251 |            6 |
| Corrections |           1,015 |           1,016 |            1 |
| Positivity | 6.1% | 12.9% | 6.9% |