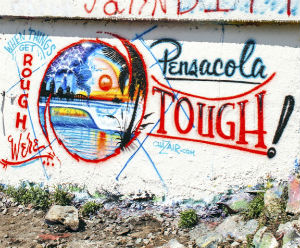 Sandbags Available:
In preparation for possible rain over the next few days, Escambia County is making ten filled sandbags available per vehicle to the public at no cost, while supplies last. Full sandbags will be available today, Friday, May 9, from 8 a.m. to 5 p.m. at the Escambia County Road Prison, 601 Highway 297A, Cantonment. A 10-bag limit per vehicle will be imposed until supplies run out.
One thousand empty sandbags have been delivered to each of the eight Project Outreach sites.
Tarps Available:
Residents needing tarps prior to expected rain this weekend to cover belongings that have been brought outside of flooded homes can pick up free tarps from 8 a.m. until 5 p.m. today, Friday, May 9, at the Escambia County Public Safety Building, South Parking Lot, 6575 North "W" Street. Tarps will be distributed on a first-come-first-served basis until supplies are exhausted.
Escambia County Emergency Operations Center and the Citizens Information Line, (850) 471-6600, are currently operating 8 a.m. – 5 p.m., seven days per week until further notice.