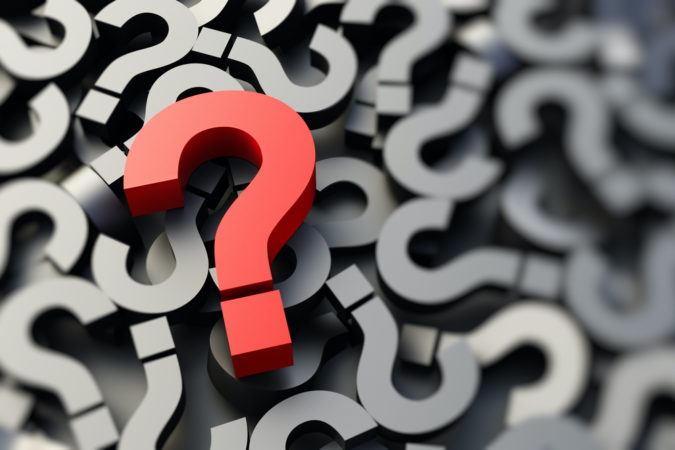 At 4:23 p.m. yesterday, Escambia County launched an "enhanced" COVID-19 dashboard – webpage the counties and cities, including the city of Pensacola, have published for months.
The dashboard comes seven days after County Commission chair Steven Barry and his fellow commissioners demanded that County Administrator Janice Gilley provide more accurate, local information on the pandemic.
The webpage has cases per day showing previous days, the positivity rate per week, testing per week, current COVID-19 hospitalizations provided by the local hospitals and available hospital and ICU beds per the Agency for Health Care Administration (AHCA) –much the information Inweekly has posted on this blog regularly.
The sad thing is most of the dashboard information should have been included in the county's daily SitRep (situation report), which is intended to give all parties involved an emergency or disaster the latest information, such as Vulnerable Populations Analysis, County Health Department Status,Health Care Facilities Status, Epidemiology Syndromic Surveillance Summary and Public Health and Medical Assets Deployed.
Though the Escambia County Emergency Operations Center still puts out a SitRep– but no one is paying attention to it. It's become a joke.
The SitRep does't mention the rising infections in the county jail, EMS or other county departments. The EOC quit reporting on infections in long-term care facilities and hid in April the alarming rate of positives in local nursing homes that led to the 37 deaths.
Compare Escambia County's report to the one for Manatee & Sarasota counties. Based on the two reports, which counties are taking the virus seriously?
Escambia County looks like HeeHaw in comparison to other counties. Unfortunately the jokes aren't as funny as the TV show.
---
What did we learn from the Enhanced Dashboard?
Local hospitals have 137 COVID patients  – up 35 since Friday, July 3 and up 120 from mid-June. Of course, the county doesn't show the increases.
Escambia now as 51 deaths – seven for July, an average of one death a day. The county only had 11 deaths the entire month of June. Again the county hides this info from the public.
Remember hospitalizations and deaths lag weeks behind new positive cases.
What we don't know is the status of critical public services – Law Enforcement, Fire, EMS, Dispatch and ECAT.
Pensacola's dashboard gives the status of Police, Fire and Dispatch daily.
---
The city's HR department tracks COVID cases inside city government. The city has tested 76 employees – 16 positives, 21.05%.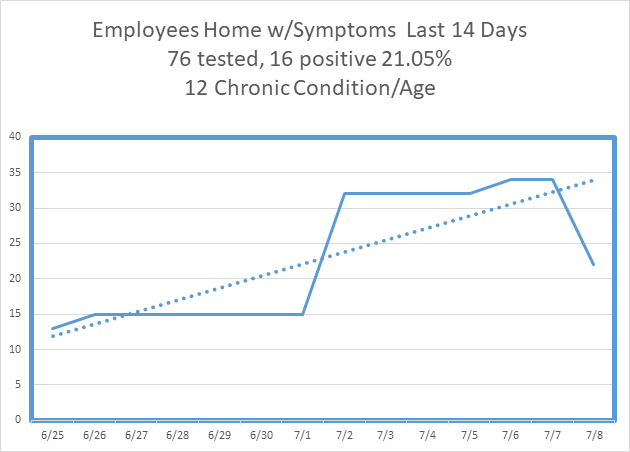 ---
18 Escambia County Inmates Housed at Walton County Jail Test Positive for COVID-19
The Walton County Jail distributed a news release tonight stating that out of the 38 positive COVID-19 cases in their jail, 18 are Escambia County housed inmates.
Escambia County Corrections Chief Rich Powell said, "Walton County is a great law enforcement partner of ours, and we will work with them to ensure the inmate populations of both our facilities receive the appropriate care as directed by our medial staff and the Florida Department of Health."