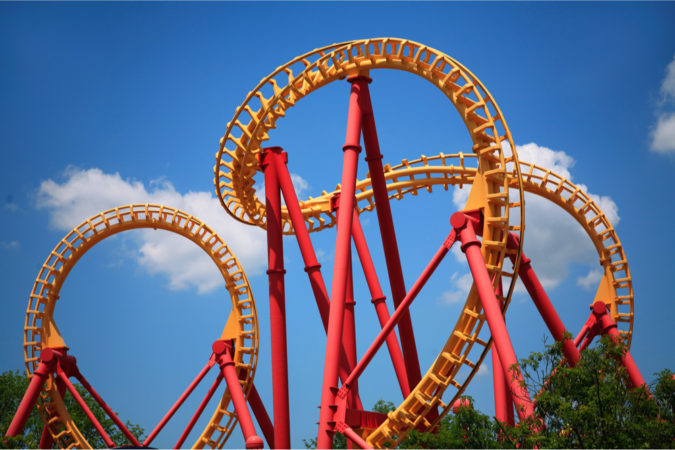 Escambia County's jinx continues.  The day after the Board of County Commissioners  fail to vote on a motion for a face mask mandate, the county had over 240 new cases, four more deaths and a positivity rate of 19.9%.  Yikes!
There is a discrepancy – the totals show 247 new cases for Florida residents, but the daily section shows 287 new cases for Florida residents. The 287 new cases are broken down by age groups so that may be the more accurate number (breakdown below). We have asked DOH Escambia for clarification.
Of Escambia's new cases – all were Florida residents, 40 tied to nursing homes and 34 to corrections. The median age dropped to 37. The positivity rate, 19.9%, was for 1,445 test results – the most results reported this week.
The county has 18 COVID deaths this week – one more than last week's total. Since July 31, 81 more hospitalizations.
The year-to-date positivity rate for Escambia is 13%.
| | | | |
| --- | --- | --- | --- |
| as of Aug 7 | 8/5/20 | 8/6/20 | Increase |
| Total Cases |       510,389 |       518,075 |     7,686 |
| Fla Residents |       504,768 |       512,421 |     7,653 |
| Deaths |           7,747 |           7,927 |        180 |
| | | | |
| Escambia |           8,515 |           8,757 |        242 |
| Fla Residents |           7,629 |           7,876 |        247 |
| Deaths |              111 |              115 |            4 |
| Hospitalizations |              503 |              521 |          18 |
| LTC |              771 |              811 |          40 |
| Corrections |                70 |              104 |          34 |
| Positivity | 9.5% | 19.9% | 10.4% |
| | | | |
| Santa Rosa |           3,700 |           3,791 |          91 |
| Fla Residents |           3,672 |           3,766 |          94 |
| Deaths |                34 |                36 |            2 |
| Hospitalizations |              180 |              184 |            4 |
| LTC |              180 |              183 |            3 |
| Corrections |              927 |              938 |          11 |
| Positivity | 12.7% | 15.6% | 2.9% |
| | |
| --- | --- |
| | |
| Escambia | |
| Ages | New Cases |
| 0-4 | 1 |
| 5-14 | 7 |
| 15-24 | 24 |
| 25-34 | 58 |
| 35-44 | 69 |
| 45-54 | 53 |
| 55-64 | 32 |
| 65-74 | 26 |
| 75-84 | 8 |
| 85+ | 5 |
| Unknown | 4 |
| | 287 |