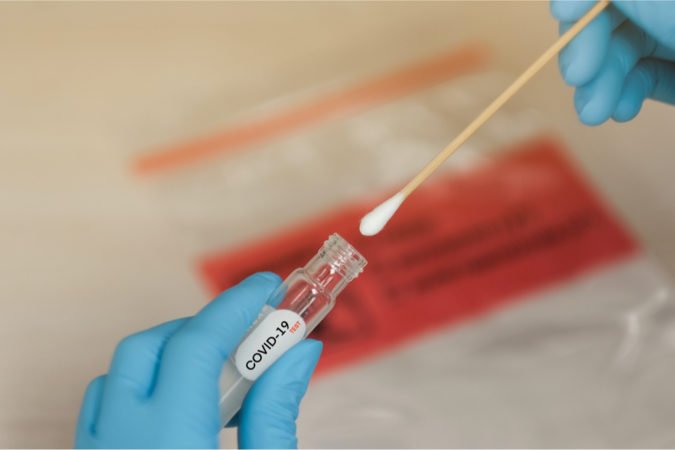 Yesterday 22 people died who tested positive for COVID-19 in Broward, Dade, Desoto, Escambia, Hernando, Lake, Manatee, Sarasota, St. Lucie, Suwanne and Volusia counties.  Escambia County has eight COVID-19 deaths, according to the FDOH dashboard for Saturday evening.
Escambia County now has 60 cases among residents and staff of long-term care facilities – the most west of Leon County.  Six of those patients have died, while Leon County has only had one death in its nursing homes.  Escambia has 11 nursing homes with COVID-19 cases.
Eight days ago, Escambia and Santa Rosa counties only had 26 hospitalizations due to COVID-19.  As of yesterday, the two counties have 45 hospitalizations – Escambia 28, Santa Rosa 17.  On April 10, the two counties had six deaths – yesterday combined death total was 14.
| | | | | |
| --- | --- | --- | --- | --- |
| | 4/17/20 | 4/18/20 | | |
| | 6 p.m. | 6 p.m. | Increase | |
| Total Cases | 24753 | 25492 | 739 | 2.99% |
| Florida Residents | 24066 | 24797 | 731 | 3.04% |
| Non-Fla. | 687 | 695 | 8 | 1.16% |
| Deaths | 726 | 748 | 22 | 3.03% |
| | | | | |
| Escambia | 290 | 304 | 14 | 4.83% |
| Okaloosa | 124 | 127 | 3 | 2.42% |
| Santa Rosa | 130 | 133 | 3 | 2.31% |
| | | | | |
| Broward | 3688 | 3838 | 150 | 4.07% |
| Esc LTC cases | 56 | 60 | 4 | 7.14% |
Top 20 Florida Counties
| | | | | |
| --- | --- | --- | --- | --- |
| Rank | County | Population | Cases | Per 30K |
| 1 | Dade |     2,715,516 | 9045 |           99.93 |
| 2 | Broward |        924,229 | 3838 |         124.58 |
| 3 | Palm Beach |     1,446,277 | 2138 |           44.35 |
| 4 | Orange |     1,321,194 | 1180 |           26.79 |
| 5 | Hillsborough |     1,378,883 | 943 |           20.52 |
| 6 | Duval |        924,229 | 835 |           27.10 |
| 7 | Lee |        718,679 | 739 |           30.85 |
| 8 | Pinellas |        957,875 | 587 |           18.38 |
| 9 | Collier |        363,922 | 457 |           37.67 |
| 10 | Osceola |        338,619 | 403 |           35.70 |
| 11 | Manatee |        373,853 | 362 |           29.05 |
| 12 | Polk |        724,777 | 320 |           13.25 |
| 13 | Seminole |        455,086 | 315 |           20.77 |
| 14 | Escambia |        311,522 | 304 |           29.28 |
| 15 | Volusia |        527,634 | 291 |           16.55 |
| 16 | Sarasota |        412,144 | 279 |           20.31 |
| 17 | Clay |        207,291 | 223 |           32.27 |
| 18 | Brevard |        601,942 | 210 |           10.47 |
| 19 | Alachua |        263,148 | 205 |           23.37 |
| 20 | Lake |        335,362 | 203 |           18.16 |
Top 10 Counties – per capita cases (200 min. cases)
| | | | | |
| --- | --- | --- | --- | --- |
| Rank | County | Population | Cases | Per 30K |
| 1 | Broward |        924,229 | 3838 |         124.58 |
| 2 | Dade |     2,715,516 | 9045 |           99.93 |
| 3 | Palm Beach |     1,446,277 | 2138 |           44.35 |
| 4 | Collier |        363,922 | 457 |           37.67 |
| 5 | Osceola |        338,619 | 403 |           35.70 |
| 6 | Clay |        207,291 | 223 |           32.27 |
| 7 | Lee |        718,679 | 739 |           30.85 |
| 8 | Escambia |        311,522 | 304 |           29.28 |
| 9 | Manatee |        373,853 | 362 |           29.05 |
| 10 | Duval |        924,229 | 835 |           27.10 |
Top 10 Counties for Long-term Care Facility Deaths 
| | | |
| --- | --- | --- |
| Rank | County | LTC Deaths |
| 1 | Dade | 35 |
| 2 | Broward | 27 |
| 3 | Palm Beach | 23 |
| 4 | Manatee | 13 |
| 5 | Duval | 9 |
| 6 | Escambia | 6 |
| 6 | Sarasota | 6 |
| 6 | Suwanee | 6 |
| 9 | Lee | 5 |
| 9 | Polk | 5 |
| 9 | Volusia | 5 |
---