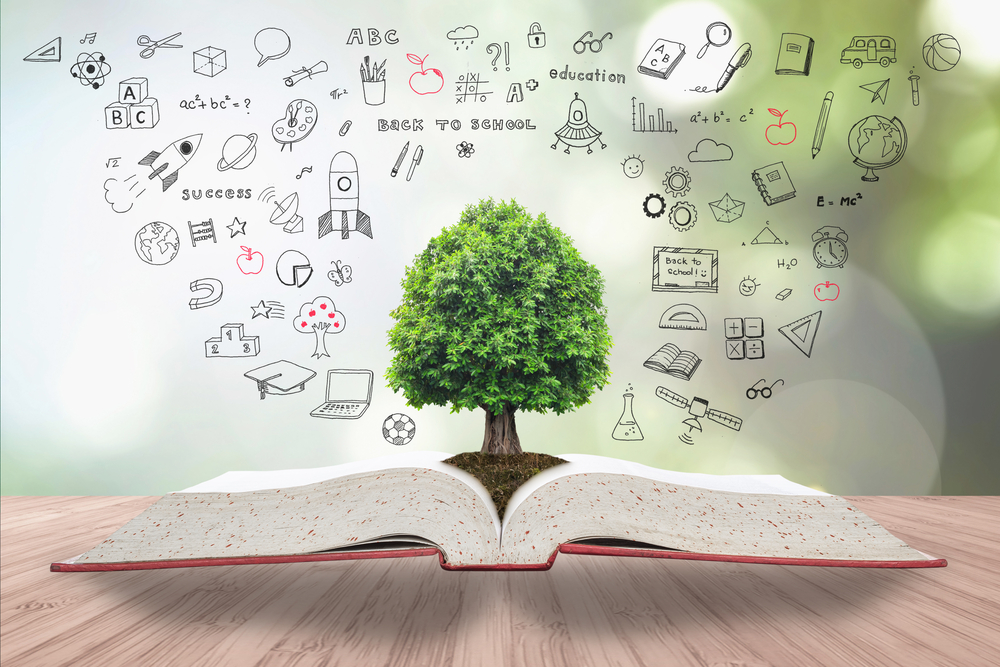 The Escambia County School District had the third largest percentage of students using vouchers for private schools under the Family Empowerment Scholarship program.
This is how the Florida Department of Education describes the program:
"The Family Empowerment Scholarship (FES) Program is one of Florida's greatest victories for low-income and working-class families, and it is the first of its kind to extend support to middle-income families. Following the 2019 Legislative Session, Governor Ron DeSantis signed SB 7070, which creates the FES Program and provides 18,000 students life-changing education opportunities for academic and career success.
The FES Program will provide an educational lifeline to students waiting for an opportunity to find the school that will best work for them and puts more parents in the driver's seat to determine the best educational environments for their children."
Florida had 9095 students receive vouchers for private schools this past fall — 4.4% lived in Escambia County. When given a choice, parents opted their children out of Escambia County public schools.
Here is the ranking of the Top 10 Districts based on percentage of total enrollment:
| | | | | |
| --- | --- | --- | --- | --- |
| | | Scholarships | Total | |
| Rank | County | Students | Enrollment |   % |
| 1 | BRADFORD | 42 | 3,114 | 1.35% |
| 2 | TAYLOR | 32 | 2,838 | 1.13% |
| 3 | ESCAMBIA | 402 | 40,141 | 1.00% |
| 4 | SUWANNEE | 59 | 5,992 | 0.98% |
| 5 | MIAMI-DADE | 3,279 | 350,606 | 0.94% |
| 6 | DUVAL | 1,207 | 131,506 | 0.92% |
| 7 | VOLUSIA | 575 | 63,602 | 0.90% |
| 8 | LAFAYETTE | 11 | 1,232 | 0.89% |
| 9 | GADSDEN | 46 | 5,233 | 0.88% |
| 10 | COLUMBIA | 86 | 10,282 | 0.84% |
When ranked by total scholarships, Escambia County ranked #12:
| | | | | |
| --- | --- | --- | --- | --- |
| | | Scholarships | Total | |
| Rank | County | Students | Enrollment |   % |
| 1 | MIAMI-DADE | 3,279 | 350,606 | 0.94% |
| 2 | BROWARD | 1,855 | 271,027 | 0.68% |
| 3 | ORANGE | 1,743 | 211,630 | 0.82% |
| 4 | DUVAL | 1,207 | 131,506 | 0.92% |
| 5 | HILLSBOROUGH | 1,066 | 224,380 | 0.48% |
| 6 | PALM BEACH | 655 | 196,986 | 0.33% |
| 7 | PINELLAS | 641 | 100,439 | 0.64% |
| 8 | POLK | 634 | 108,330 | 0.59% |
| 9 | OSCEOLA | 583 | 70,515 | 0.83% |
| 10 | VOLUSIA | 575 | 63,602 | 0.90% |
| 11 | BREVARD | 433 | 74,395 | 0.58% |
| 12 | ESCAMBIA | 402 | 40,141 | 1.00% |
| 13 | MARION | 323 | 43,596 | 0.74% |
| 14 | ST. LUCIE | 313 | 42,188 | 0.74% |
| 15 | LAKE | 266 | 45,064 | 0.59% |
| 16 | LEE | 255 | 95,871 | 0.27% |
| 17 | SEMINOLE | 250 | 68,371 | 0.37% |
| 18 | PASCO | 220 | 76,907 | 0.29% |
| 19 | SARASOTA | 176 | 43,674 | 0.40% |
| 20 | LEON | 165 | 34,012 | 0.49% |