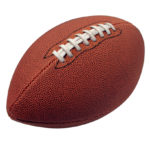 Kevin and Cynthia Miller, parents of Terik Miller, asked Judge Ross Goodman to let their son complete his senior season on the Escambia High football team. The judge denied yesterday their request.
A track coach at West Florida High had alleged in March that his coach, Willie Spears, was committing recruiting violations. The school district opened an investigation that lasted five months. The investigators alleged Miller had violated district and Florida High School Athletic Association (FHSAA) rules in the manner he transferred from Washington High to Escambia High. The FHSAA ruled him ineligible for this season.
Judge Goodman made it clear in his ruling that he was not addressing whether the report was accurate. "The court is not deciding whether the EHS coach violated any recruiting prohibitions," he wrote. "Moreover, the court is not deciding whether T. Miller is being punished for the alleged improprieties of the coach in violation of Fla. Stat. section 1006.20(2)(i) (2012)."
The Fifth District Court of Appeals had considered a similar case (FHSAA v. Melbourne Central Catholic). It overturned an injunction because "a reviewing court may not entertain a suit when the complaining party has not exhausted available administrative remedies."
The Millers may appeal to a district FHSAA committee on Oct. 7. If that appeal is unsuccessful, they may appeal to the FHSAA Board of Directors in November. Judge Goodman pointed out that the Florida Statutes provides that the FHSAA shall expedite the appeals process on determinations of eligibility so that disposition of the appeal process can be made before the season ends.
He wrote, "In light of this provision of that statute, the decision this Court is compelled to make is to deny the injunction, and direct the Millers back to the FHSAA."
Read OrderDenying.