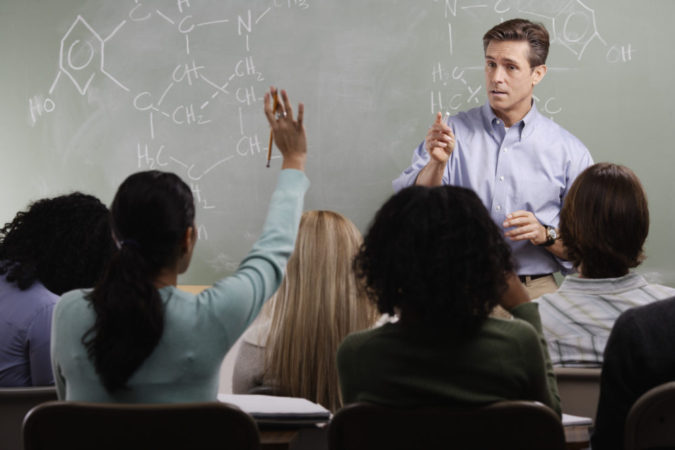 According to the Florida Department of Education, only four school districts have teachers with an average years of experience less than Escambia County. The state average during the 2016-17 school year was 11.27 years for a teacher. The Escambia County School District average was only 7.35.  In Jim Paul's last year as superintendent (2008-09), the average experience for a teacher was 9.47 years.
Under Superintendent Malcolm Thomas, the district has teachers with an average of  two years less experience.  Retention and job satisfaction appear to be issues.
Santa Rosa teachers have an average of 11.95 years of experience, Okaloosa 12.68 years.  Both school districts are 'A' districts. The five years more experience can make a difference.
Teachers Average Years Experience
2016-17, Final Survey 3

*A professional paid on the Instructional Salary Schedule negotiated by a Florida School District
District Rank
District Name
Number of Teachers
Average Years Experience
01
LAFAYETTE
71
13.62
02
BREVARD
4,553
13.48
03
GILCHRIST
151
13.28
04
CHARLOTTE
971
13.15
05
CITRUS
1,006
13.06
06
PALM BEACH
12,223
13.01
07
HIGHLANDS
766
12.81
08
OKALOOSA
1,860
12.68
09
DADE
19,459
12.47
10
MONROE
624
12.31
11
SARASOTA
2,975
12.31
12
LEVY
333
12.27
13
COLLIER
3,012
12.18
14
PINELLAS
6,627
12.18
15
NASSAU
677
12.16
16
CALHOUN
152
12.14
17
DIXIE
121
12.1
18
PASCO
4,057
12.09
19
BROWARD
15,566
12.08
20
JACKSON
479
12.06
21
ALACHUA
1,592
12.01
22
SEMINOLE
4,165
12.01
23
CLAY
2,479
11.96
24
SANTA ROSA
1,727
11.95
25
ST. JOHNS
2,049
11.85
26
WASHINGTON
246
11.8
27
VOLUSIA
4,123
11.74
28
GULF
122
11.68
29
SUWANNEE
377
11.67
30
HARDEE
226
11.65
31
LEON
1,941
11.62
32
HERNANDO
1,449
11.61
33
FLAGLER
732
11.6
34
MARION
2,598
11.51
35
MANATEE
2,815
11.45
36
OKEECHOBEE
396
11.4
37
BAY
1,794
11.33
00
FLORIDA
168,988
11.27
38
UNION
165
11.24
39
PUTNAM
629
11.23
40
MARTIN
1,209
11.13
41
BAKER
295
10.67
42
POLK
5,908
10.55
43
LEE
5,454
10.5
44
HILLSBOROUGH
14,351
10.45
45
ST. LUCIE
2,343
10.36
46
INDIAN RIVER
1,037
10.3
47
SUMTER
536
10.25
48
LAKE
2,620
10.01
49
DESOTO
293
9.96
50
DUVAL
7,334
9.76
51
OSCEOLA
3,644
9.71
52
COLUMBIA
652
9.68
53
GLADES
147
9.65
54
WALTON
584
9.37
55
WAKULLA
315
9.25
56
TAYLOR
193
8.91
57
BRADFORD
233
8.7
58
HOLMES
231
8.35
59
MADISON
175
7.95
60
GADSDEN
400
7.81
61
LIBERTY
125
7.51
62
ORANGE
10,472
7.47
63
ESCAMBIA
2,590
7.35
64
JEFFERSON
53
5.85
65
HENDRY
180
5.35
66
HAMILTON
107
5.23
67
FRANKLIN
89
4.97