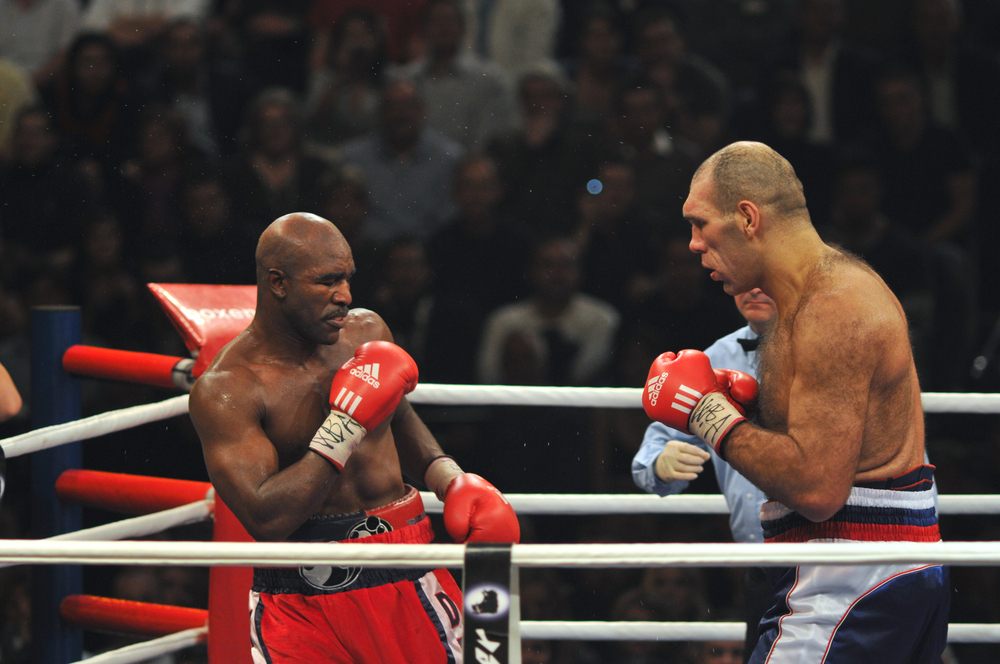 Hall of Fame boxer Evander "Real Deal" Holyfield will lead a series of training camps for both children and adults on July 7-8 at the Rumble Training Center at 375 N. 9th Ave. The Law Office of J.J. Talbott is hosting this event.
Evander Holyfield will be teaching the fundamentals of boxing. Roy Jones Jr.'s longtime assistant trainer, Alfy Smith, and MMA coach and owner of Rumble Training Center Brandon Bolton will join Holyfield during the camp.
Each day will feature two trainings: a morning camp from 9 a.m.-12 p.m. for kids ages 5-12 and an afternoon camp from 2 p.m.-5 p.m. for ages 13+. Each session will be followed by a Q&A. Tickets for each session are $100 each. Purchase price includes t-shirt, boxing gloves, training session and photo opportunity. Multi-day and sibling discounts are available. Proceeds from ticket sales will be split between Bolton and Smith's charitable ventures. The Law Office of J.J. Talbott has provide scholarships to over 50 children who might not be able to attend the camp otherwise.
Photo credit: Gustavo Fadel / Shutterstock.com