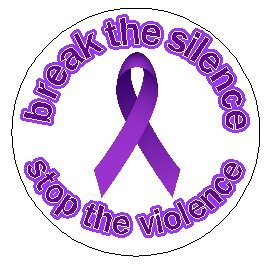 FavorHouse is hosting open house and awareness event 5-7 p.m. on Oct. 1 at the FavorHouse Counseling Center, 2001 W. Blount St.
"Stand against Domestic Violence Light our Community purple" seeks to increase awareness of the toll domestic violence takes on our community.
They want to light our community purple, which, according to their flyer, includes:
Wear your Purple ribbon
Purple light bulbs in your porch lights
Purple light bulb for window lamp
Purple ribbons for law enforcement vehicles
Shops and businesses Purple light in your window display
Purple Theatrical gel film for spotlights
Car magnets on your vehicles
Purple Hair Challenge – "Put a Nail on it" ask your favorite nail salon
—
FavorHouse of Northwest Florida also recently announced its 2015-16 officers and board of directors:
President – Renee` D. Wilhoit
Vice President – DeeDee Rhodes
Secretary – Steve Griffin
Asst. Treasurer – Genevieve Harper
Autumn Beck, Lt. Kristin Brown, Pat Brown, Kate DeBlander, Ann Erickson, Megan M. Hall, Dr. Richard M. Hough, Sena Maddison, Cristi Malone, Kelly Pace, Beth Parsons, DeeDee Rhodes, Valerie Robinson, Kimberly P. Shewberry, Terri Smith, Kimberly Tatum, Margaret Taylor, Paul Wallis and Susan Woolf.
FavorHouse of Northwest Florida, a Pensacola based nonprofit organization established in 1980, is the area's leading resource for victims of domestic violence. It provides shelter, counseling, support and domestic violence education to the community, all funded through charitable contributions.