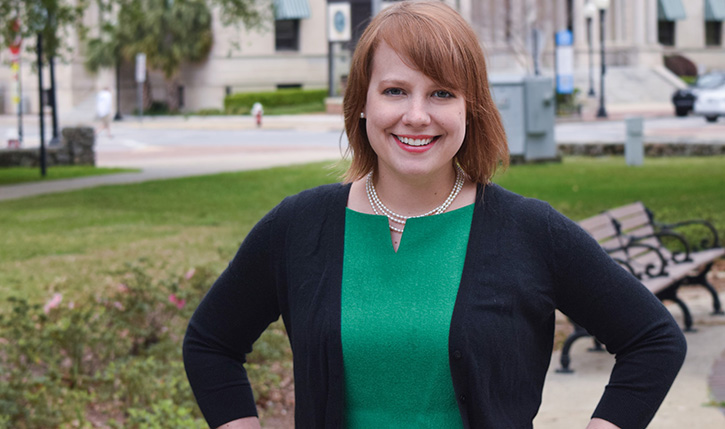 TALLAHASSEE, Fla. (June 18, 2018)—The Florida Chamber of Commerce today announced its endorsement of Rebekah Bydlak for Florida House District 1.
"Rebekah Bydlak is a candidate who is focused on serving the public and will ensure that free-enterprise principles and long-term solutions are put ahead of short term political fixes," said Marian Johnson, Senior Vice President of Political Strategy at the Florida Chamber of Commerce. "The Florida Chamber is proud to endorse Rebekah Bydlak to serve in the Florida House."
Rebekah Bydlak was endorsed for her pro-jobs commitment and support of continuing to move Florida in the right direction.
"As the daughter of a small business owner and as a nonprofit executive, I'm honored to receive the endorsement from the Florida Chamber of Commerce," said Rebekah Bydlak. "Few organizations have done as much to defend job creators in my home state, and I look forward to fighting for free enterprise, economic growth, and job creation in the legislature."