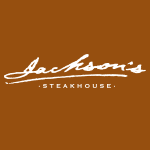 Global Grill, Jackson's Steakhouse, McGuire's Irish Pub, and Restaurant Iron have been given 2016 Golden Spoon awards by Florida Trend magazine.
According to its website, Florida Trend's Golden Spoons are the oldest and most coveted dining awards in the state. The magazine started the awards 40 years ago as a guide to executives traveling around the state.
"The chief criterion is the food, made from top ingredients sourced carefully and prepared with imagination and authenticity from entrees to vegetables and breads," said Restaurant Editor Chris Sherman. "We and our readers also expect a setting that is well cared for and service that is knowledgeable and enthusiastic but not intrusive."
Both Jackson's and McGuire's were named to the Golden Spoon Hall of Fame. Restaurants that have earned repeated Golden Spoons are eligible for the Golden Spoon Hall of Fame.