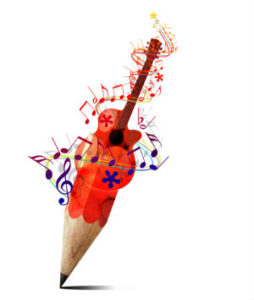 Press release: Enjoy the Pensacola Symphony Orchestra in a full weekend of performances on November 7 and 8. We'll begin with Brahms Symphony No. 2, held on Saturday, Nov. 7 at 7:30pm at the Saenger Theatre. Join us again on Sunday, Nov. 8 at 1:30pm for Symphony in the Square as part of the Great Gulfcoast Arts Festival.
Brahms Symphony No. 2 will open with popular favorite, Greig's Suite No. 1 from Peer Gynt and our guest artist, Cicely Parnas, performing Saint-Saëns' Cello Concerto No 1. Parnas is hailed by the New York Times as a "fast-rising young cellist," and this will make her first performance with the Pensacola Symphony Orchestra.
The concert will conclude with our headlining piece, Brahms' Symphony No. 2. "Brahms' second symphony is often – and aptly – referred to as his "sunniest," and it is indeed a most welcoming piece," says Maestro Peter Rubardt.
There will be an open dress rehearsal for this concert beginning at 1:30pm on November 7th. Tickets are $5 and can be purchased at the Palafox entrance of the Saenger Theatre. Starting at 6:30pm, Dr. Larry Reed will present his "Classical Conversations" for those who are interested in learning more about the music prior to the concert. This event is free with your evening concert ticket.
Tickets are on sale now starting at $22 – get yours at pensacolasymphony.com or by phone at (850) 435-2533.
On Nov. 8, the PSO will take the stage at the Great Gulf Coast Arts Festival at 1:30 to perform popular selections of familiar tunes from movies, light classics, and the Big Band Era. This concert is free and open to the public.
Brahms's Symphony No. 2 and Symphony in the Square are possible thanks to support from Pensacola's Foo Foo Festival, the Great Gulfcoast Arts Festival, and Sacred Heart Health System.
Brahms Symphony No. 2 is sponsored Foo Foo Festival – Arts, Culture, and Entertainment. The guest artist is sponsored by Sacred Heart Health System. The official hotel sponsor of the Pensacola Symphony is Solé Inn and Suites. The official automobile sponsor of the Pensacola Symphony is Centennial Imports. Media sponsors include Cox Communications, Pensacola Magazine, Pensacola News Journal, WUWF 88.1 FM, WEAR ABC 3, Independent News, and Cat Country 98.7/News Radio 1620.