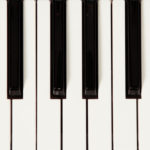 An Evening with the DUKES of Dixieland
Don't miss this exciting event! The DUKES of Dixieland blow traditional jazz and Dixieland into the 21st Century, weaving strands of pop, gospel, and country with authentic New Orleans sounds. More than 40 years of tradition stand behind today's Dukes as they step forward with a sound that is durable and flexible, as jazz is meant to be. The DUKES of Dixieland – strong tradition, new ground, great sounds.
The DUKES have worn their New Orleans jazz heritage proudly as globe-trotting jazz ambassadors from the heart of the Big Easy. They are the oldest continuing Dixieland jazz band and have sold out such venues as The Hollywood Bowl, the Kennedy Center and the Smithsonian, to name but a few. Bright and brassy or smooth and dark as cane syrup, the DUKES bring a time-honored authenticity to all of the hits of Dixie's yesteryear.
What: The Janet Knowles Memorial Jazz Gumbo
When: Monday, Nov. 17 Doors will open at 5:30 p.m. Music starts at 6:30 p.m.
Where: Seville Quarter, Phineas Phogg's, 130 E. Government St.
Cost: Limited seating, get your tickets early! Price $20 Tickets are on sale at all regular Monday night JSOP events and at the JSOP office at 850-433-8382. The JSOP office is open Monday-Friday from 9 a.m. to 1 p.m.