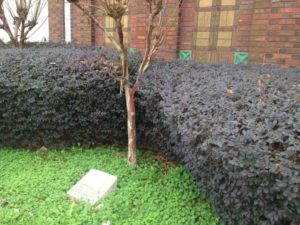 This weekend I came across this forgotten marker in front of the old school district offices on Garden Street. Surrounded by weeds and trash, marker goes unnoticed by the thousands who drive by it every day.
The memorial honors the 100th anniversary of the Congress of Teachers and Parents, 1889-1997. Escambia County School District Office moved from Garden Street to the old Gulf Power headquarters on Pace Boulevard in March 2010, nearly five years ago.
I guess, the memorial will be part of the sale if the school board ever finds a buyer for the building.