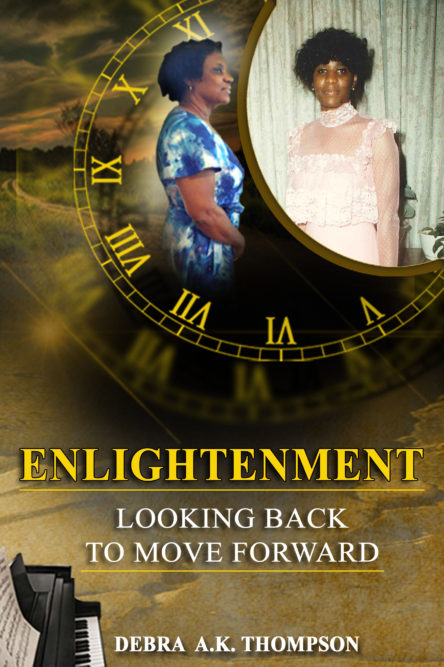 Former Pensacola City Councilwoman Debra A.K.Thompson has written a new book, "Enlightenment: Looking Back to Move Forward."
Thompson served on the Pensacola City Council from 1999-2001 as an At-Large council member. She upset incumbent Doug Halford to win the post. In 2001, she was defeated by Jack Nobles who gave up his District seat, which he had held for seven years, to run against Thompson. She ran for the District 1 seat in 2004 but was defeated by P.C. Wu.
Today, Thompson lives in Riverview, Florida, where she is a freelance writer, motivational speaker, and songwriter.
Here is the press release on her book:
Some of life's most meaningful lessons rest in our own experiences; however, we're not always willing to listen and learn. It's easier and sometimes more comical to learn from someone else's mistakes. Author Debra A.K. Thompson takes readers on a journey of hindsight as she candidly shares several Aha! Moments when she thought she knew it all.

"Some of these moments are connected to major life lessons while others are just things that happen to help you learn and mature as a result," says Debra Thompson, freelance writer, motivational speaker, and prolific songwriter.

"Enlightenment: Looking Back to Move Forward" is an inspirational, self-help book for readers to examine their own "Aha! Moments." Those who feel they are in a vicious cycle of mistakes may remain in a stagnant state wondering why they cannot move forward in life. An enlightenment must happen if destiny is to ever be fulfilled. Thompson candidly opens her mind and her heart through her main character, Taffnee, who sets the stage for self-examination and introspection for readers. Whether we refuse to listen to sound counsel or we're full of pride and won't allow the lessons of life to resonate with us, age has a way of teaching us valuable life lessons and exposing the part of our character we, perhaps, subconsciously choose to ignore.