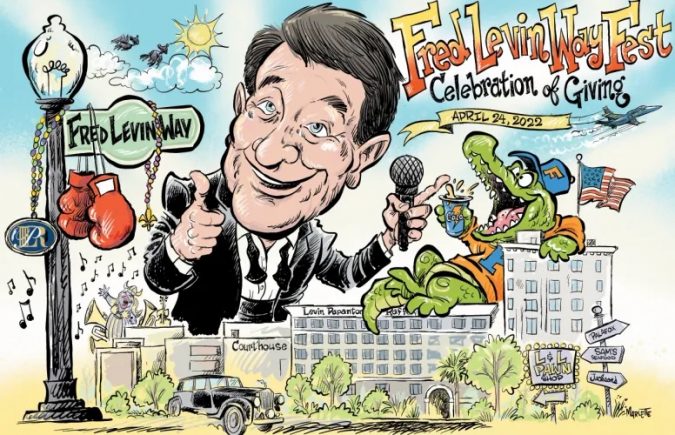 Fred Levin Way – the portion of Zaragoza Street between Palafox and Baylen – will be dedicated 11 a.m. on Sunday, April 24. The dedication will be followed by Fred Levin Way Fest, A Celebration of Giving.
"Our family wanted to do something for him that was larger than the life," Levin's grandson Brenton Goodman told Inweekly. "And that's what we hope this event is and will be. The goal was to create an event in his image. One that would be glitzy, one that would cost a lot of money, and one that would be helpful to the community that he loved so much. And so that's what we're trying to do with this event, is to really honor him in that same way, by being as big and bold as he was in his entire life."
To learn more, visit fredlevinway.com.