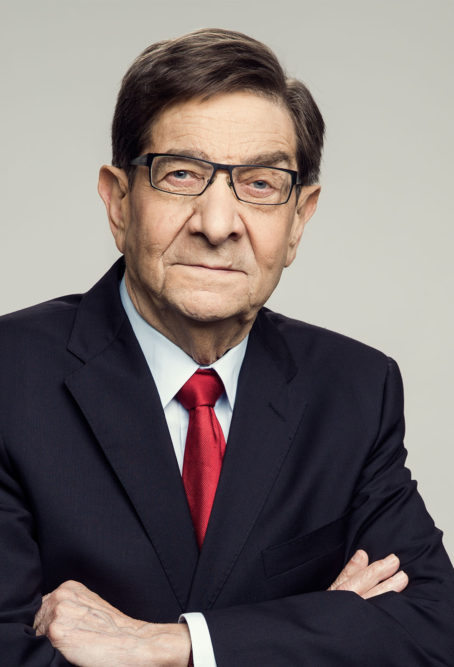 Pensacola Attorney Fred Levin has made a generous contribution to the University of West Florida football program, donating $100,000 to support the Argonauts.
"The University of West Florida's football program is an asset for both the school and the community," explained Levin, a Pensacola native and longtime supporter of UWF. "This contribution is important to continue the program's success and keep up the momentum."
Levin, a member of the UWF Football Founders, has been an advocate of the football program since it was formed and launched in 2016. He encourages alumni and community members to support it, adding that sports and the football program in particular, is an important way for UWF to engage with the community and bolster the overall college experience for students.
"Fred and his family have made an enormous impact on this community, and that has not been lost in his contributions to the University," said Dr. Brendan Kelly, vice president for university advancement. "This gift will help the University establish a tradition of excellence in UWF football and further propel the program forward."
Mr. Levin is one of the most successful trial attorneys in the country. He has received more than 25 jury verdicts in excess of $1 million, six of which were in excess of $10 million. He is best known for rewriting Florida's Medicaid Third-Party Recovery Act to allow the State of Florida to recover billions of dollars from the tobacco industry for smoking related illnesses. He is a member of the Inner Circle of Advocates, an organization limited to 100 members throughout the country, and has been listed in every edition of the publication, "Best Lawyers in America."
Among his accomplishments, Mr. Levin was named The Trial Lawyer of the Year by the National Trial Lawyers for 2015. He was also inducted into the Trial Lawyers Hall of Fame in 2009, which is located at Temple Law School in Philadelphia. Other awards include the Perry Nichols Award in 1994, the highest honor bestowed by the Florida Justice Association and given in recognition for a person's lifetime achievements in the pursuit of justice.
Mr. Levin's tremendous professional success has enabled him to donate generously in support of higher education. In 1999, he donated $10 million to the University of Florida for the creation of the Fredric G. Levin College of Law. More than 20 years ago, he gifted the first endowed professorship at the University of West Florida in honor of his father, Abe Levin, which is now worth $400,000. He hopes the recent donation to UWF football will help the program grow.
"We are very thankful for Fred Levin supporting UWF football with this $100,000 gift," said Pete Shinnick, UWF football head coach. "Without gifts of this magnitude, we would not be able to move this program forward into the future."
For more information about UWF football, visit goargos.com/football