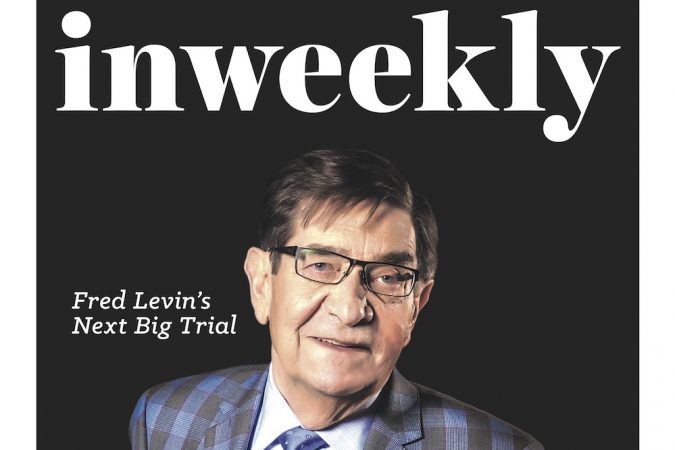 Fred Levin passed yesterday. I didn't rush to post something about his death because I had to deal with my emotions of a Pensacola without a man who had been an icon for this community for over half a century.
For the past four years, we had lunch – grilled wings – at O'Riley's Irish Pub Downtown on Saturdays until the COVID pandemic struck. The core group was Fred, Troy Rafferty, Lumon May and me, but others would drop by.  We argued, teased and laughed. If someone mentioned the name "Ashton Hayward," they had to cough up a dollar.
I will write about this more in the Jan. 21 issue.
In January 2016, I interviewed Fred after he was diagnosed with brain cancer.  He later autographed the cover that's on display in my office.
You can read it – here.
After we published the article, Fred was my guest on Pensacola Speaks.
"I've always known you were a great writer," he said with a laugh. "The only thing is I'm wondering if you're doing that because you thought I won't be around long."
He continued, "We've had our ups and downs over different things, but I've always respected you. We go, like I say, we go way, way, way back. Anyhow, I loved the article."