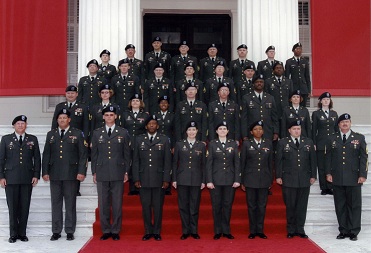 The 151st Army Band will perform a free concert next Monday, June 18 at Pensacola's Vince J. Whibbs, Sr. Community Maritime Park. The performance will begin at 6:00 p.m. at the park's Hunter Amphitheater.
The Hunter Amphitheater overlooks beautiful Pensacola Bay and can accommodate nearly 5,000 visitors. Lawn chairs and blankets are welcome, but coolers and glass containers are prohibited. Food and drink vendors will be available during the concert.
The 151st Army Band is based in Montgomery, Ala. A unit of the Alabama Army National Guard, the band consists of "citizen soldiers" who meet two days a month for rehearsals and performances. The band performs throughout the United States for military and civilian functions, and has traveled to Costa Rica and Columbia performing on United States Embassy Goodwill tours.
The concert marks the first performance at the park, after the weekend's inclement weather rained out the planned Grand Opening celebration. The canceled performance by the Charlie Daniels Band will be rescheduled.
For more information about this and other events at Pensacola's Community Maritime Park, call 436-5670.