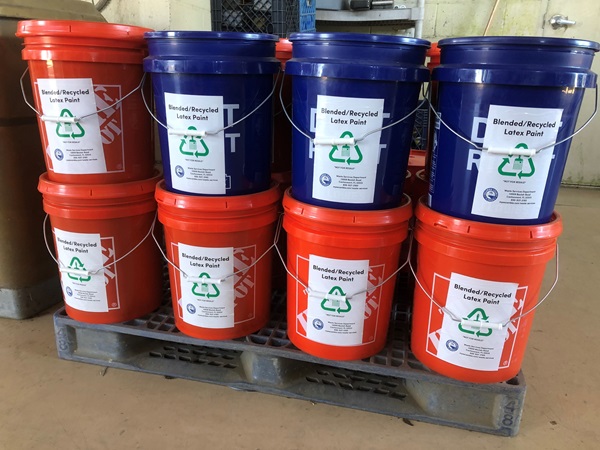 The Programs Division of the Escambia County Waste Services Department is pleased to offer free re-blended paint each Thursday at the Perdido Landfill, 8 a.m. to 3 p.m. Latex paint is screened twice, re-blended and put into new five-gallon buckets. The paint is safe for both interior and exterior projects.
A variety of colors are available, including creamy white, blue or green. Please call (850) 937-2160 for additional information and color availability.
Learn more about Waste Services here. Follow Escambia County on Facebook and Twitter for updates on paint day and other events.