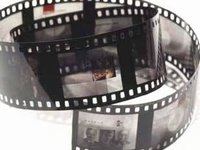 Press release: WSRE, PBS for the Gulf Coast, will host a special preview screening of the documentary "On Two Fronts: Latinos & Vietnam" on Friday, Sept. 18 at 7 p.m. in the WSRE Jean & Paul Amos Performance Studio. The film is being presented in partnership with La Costa Latina Newspaper as a Hispanic Heritage Month event. Admission is free. Doors open at 6:30 p.m.
The film examines the Latino experience during a war that placed its heaviest burden on working class youth. Framing the documentary are memoirs of two siblings, Everett and Delia Alvarez, who stood on opposite sides of the war, one as a POW and the other protesting the war at home. The film raises issues that remain relevant today.
Filmed on location throughout the Southwest and in Vietnam, "On Two Fronts: Latinos & Vietnam" combines lush photography with home movies, vivid news footage and a trove of personal photographs.
This preview screening precedes the film's PBS broadcast premiere, which is scheduled to air Tuesday, Sept. 22 at 9 p.m. on WSRE. Visit wsre.org to learn more.