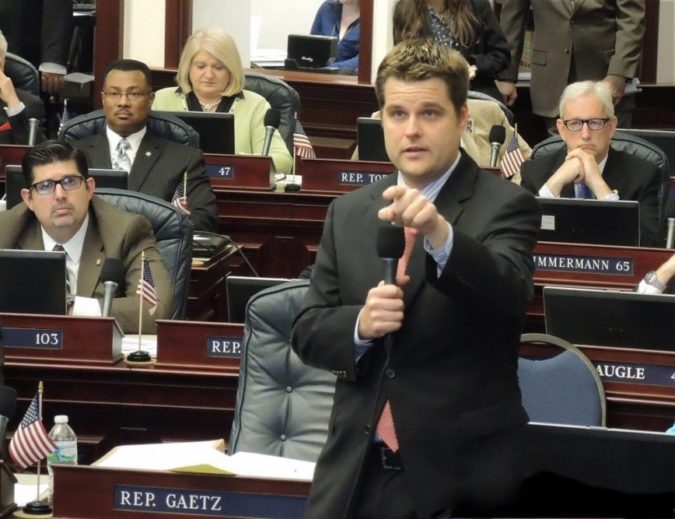 Today, State Rep. Matt Gaetz (R – Fort Walton Beach) announced his campaign's Fight Washington Bus Tour across the 1st Congressional District on Saturday, April 23.
"Like so many in our community, I am fed up with Washington's failures. The Obama Presidency has jeopardized the future of our country by burying us in debt, subverting the Constitution, and abandoning our veterans and weakening our 2nd Amendment rights while radical Muslim terrorism is on the rise. Northwest Florida voters are looking for rock-ribbed conservative reform to take our country back. That's why I am holding the Fight Washington Bus Tour," Gaetz said.
"I am excited to travel across the 1st Congressional District and talk to voters about this pivotal election. I encourage interested voters to join us at any or all stops on the tour and be part of our growing campaign to fight Washington and restore America," he continued.
The Fight Washington Bus Tour includes stops at the following locations:
· 9 a.m. – Grand Dunes Condominium – 219 Scenic Gulf Drive, Miramar Beach
· 11 a.m. – KC's Sandbar and Grille – 190 Miracle Strip Parkway, Fort Walton Beach
· 2 p.m. – Helen Back Again – 8651 Navarre Parkway, Navarre
· 4 p.m. – The Fish House – 600 South Barracks Street, Pensacola