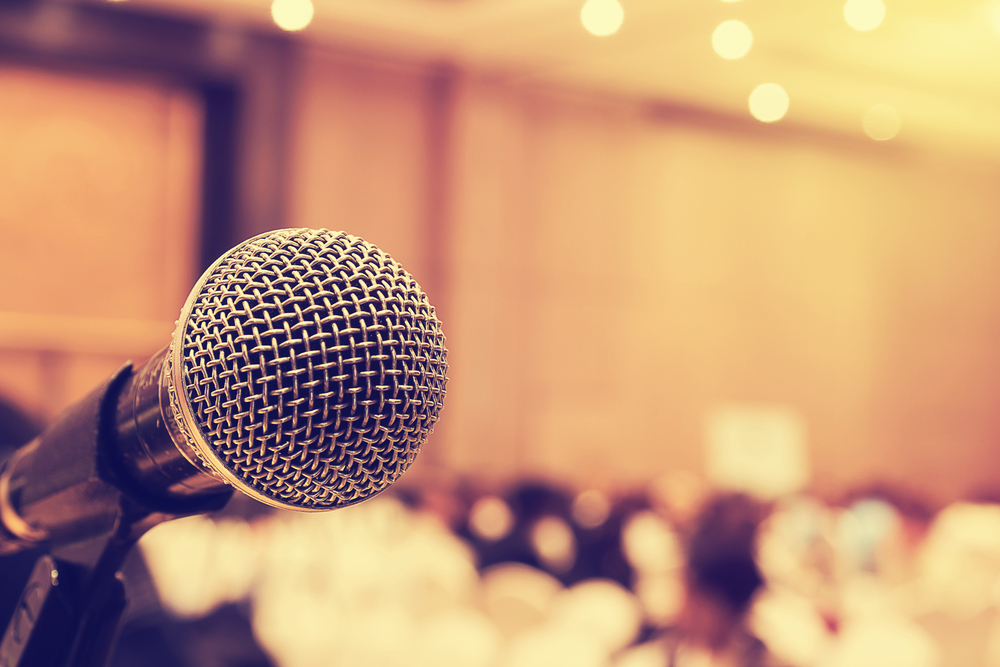 Congressman Matt Gaetz (R-FL-01) and Congresswoman Stephanie Murphy (D-FL-07) will host Florida Defense Day on today at the Florida House on Capitol Hill beginning at 12 p.m. ET/11 a.m. CT.
Florida Defense Day previews the 2017 National Defense Authorization Act (NDAA), and features a series of roundtable discussions, highlighting Florida's military posture, and the Florida delegation's need for a united front on military and defense issues.
Reps. Matt Gaetz and Stephanie Murphy represent the Florida delegation on the House Armed Services Committee.
Schedule of Events
11:30 – 12:00 Registration
12:00 – 12:05 Welcoming Remarks
12:05 – 12:15 Remarks by Congressman Matt Gaetz (FL-01)
12:15 – 12:25 Remarks by Congresswoman Stephanie Murphy (FL-07)
12:25 – 12:30 Reps. Gaetz & Murphy Depart Florida House
12:30 – 12:35 Remarks by Congressman John Rutherford (FL-04)
12:30 – 1:00 Presentation: General Overview of Military Readiness in Florida
Summary: Tony Principi, CEO of the Principi Group, will provide a snapshot of the military operations throughout the state of Florida, the new administration's national security agenda, the impact of current defense budget, and the 2017 National Defense Authorization Act.
1:00 – 1:15 Break
1:15 – 2:05 Roundtable #1: The State of Defense in Florida: Missions & Installations
Summary: This roundtable explores what Florida has done to protect, preserve and enhance military missions and installations. It provides a focus on the linkages between and among Florida military bases and provides better understanding to the Florida delegation why Florida needs a united front on military and defense issues.
Panelists:
·Brigadier General Mike Canzoneri, Assistant Adjutant General, Florida Army National Guard
·Gen. Tom Baptiste, USAF (ret)
·Brig. Gen. Arthur F. "Chip" Diehl III, USAF (ret)
·Kellie Jo Kilberg, Chairwoman, Florida Defense Alliance
· Moderator: Bruce Grant, Vice President for Military and Defense Programs for Enterprise Florida, Inc.
2:05 – 2:15 Break
2:15 – 3:00 Roundtable #2: Future of Defense in Florida: The Way Ahead
Summary: This roundtable focuses on the future, and identifies how the Florida Delegation, industry leaders, and the military can enhance Florida's national defense capabilities such as enhancing the Joint Gulf Test Range complex, maintaining a moratorium on energy exploration in the Eastern Gulf of Mexico, bolstering Central Florida as a center of excellence in the cyber domain, and strengthening the defense industry in Florida.
Panelists:
·Rep. Neal Dunn (FL-02)
·Rep. Ron DeSantis (FL-06)
·Brigadier General Brian M. Simpler, Chief of Staff, Florida Air National Guard
·Kellie Jo Kilberg, Chairwoman, Florida Defense Alliance
·Tom Neubauer, Vice Chair, Florida Defense Support Task Force
· Moderator: Terrance "Terry" McCaffrey, Executive Director Florida Defense Support Task Force
3:00 – 3:15 Break
3:15 – 3:35 Guest Speaker: G. Derrick Hinton, Principal Deputy Director Test
Resource Management Center
3:35 – 3:45 Closing Remarks: Reps. Matt Gaetz (FL-01) & Stephanie Murphy (FL-07)
3:45 Participants Depart Florida House
3:45 – 4:30 Participants move to CVC through security
4:30 – 6:30 Cocktail Reception (Capitol Visitors Center, HVC-200)
6:30 End
Participants & Attendees:
· The Honorable Matt Gaetz (FL-01), House Committees on Armed Services
· The Honorable Stephanie Murphy (FL-07), House Committee on Armed Services
· The Honorable Dr. Neal Dunn (FL-02), House Committee on Veterans' Affairs
· The Honorable Ron DeSantis (FL-06), House Committee on Foreign Affairs
· The Honorable John Rutherford (FL-04), House Committee on Veterans Affairs
· The Office of Governor Rick Scott
· G. Derrick Hinton, Principal Deputy Director, Test Resource Management Center
· The Florida National Guard
· The Florida Air National Guard
· The Florida Defense Support Task Force
· Tom Neubauer, Vice Chair, Florida Defense Support Task Force
· The Principi Group
· Florida Defense Alliance
· Enterprise Florida, Inc.
· Defense Support Initiative
· Pensacola Chamber of Commerce
· InDyne, Inc.
· National Center for Simulation
· Lockheed Martin
· Leidos
· General Dynamics
· Brig. Gen. Arthur F. "Chip" Diehl III, USAF (ret)
· Col. Robert Kirila (ret), Director of Military Affairs, Office of Rep. Matt Gaetz
· Capt. Nathaniel Nelson (ret), Deputy Director of Military Affairs, Office of Rep. Matt Gaetz
· Christy Wagner, Military Legislative Assistant, Office of Rep. Stephanie Murphy
· Christopher Evanson, Military Legislative Assistant, Office of Rep. Matt Gaetz
· Florida Delegation and Staff
—-
Congressman Matt Gaetz will be my guest today on "Pensacola Speaks."