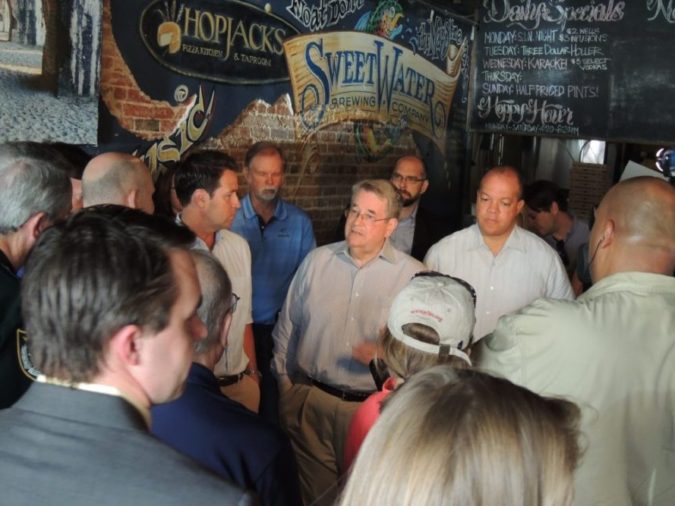 By Duwayne Escobedo
A recent survey commissioned by Inweekly found Pensacola Mayor Ashton Hayward, a two-term incumbent, could be vulnerable in the 2018 election should he run a third time.
Among likely voters, Hayward garnered just 27.9 percent of the vote, setting up room for other candidates to run.
Might one of those be former Florida Senate President Don Gaetz, a Republican from Niceville? Gaetz did point out he owns property in Pensacola, runs a business in Pensacola, TLC Caregivers, and has paid taxes in Pensacola for 20 years.
"I see that Mayor Hayward is vulnerable," Gaetz said in an exclusive interview with Inweekly. But he added he will "probably not run for mayor."
The 69-year-old Gaetz was ousted from the Senate by term limits. However, he is staying politically active as one of the 37 appointed members to the Florida Constitution Revision Commission, which occurs every 20 years. His 22 years of public service includes being elected as an Okaloosa County school board member and Superintendent. Under his leadership, the school district rose from the middle of the pack in Florida to being recognized for having the best educational system four years in a row.
Throughout his 10 years in the Senate, his wife of 35-plus years, Vicki, was right there with him in Tallahassee by his side. Gaetz said it was "very much a partnership in politics."
"Every time I say, 'No,' my wife reminds me that I run for office," Gaetz said. "My wife says never say, 'No.'"