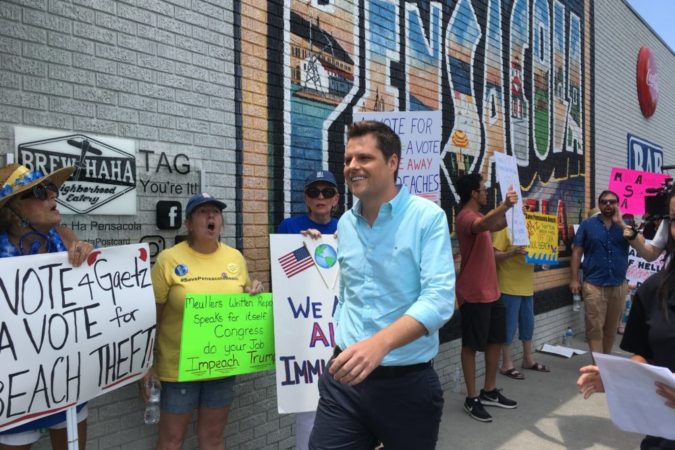 Cousin Bobo predicted this days ago.
Last week, President Donald Trump protested Twitter putting a fact-checking label his tweet about mail-in ballots and later limited public access to inflammatory tweets stating: "…when the looting starts, the shooting starts."
Cousin Bobo knew it wouldn't take long for Northwest Florida's congressman to also pick a fight with Twitter.
Yesterday, Gaetz tweeted: "Now that we clearly see Antifa as terrorists, can we hunt them down like we do those in the Middle East?"
Twitter placed a public interest notice on the tweet–Cousin Bobo also predicted. A Twitter spokesperson told POLITICO, "The Tweet is in violation of our glorification of violence policy."
Now Gaetz can claim he's a victim of Twitter censorship like Trump.
Cousin Bobo expects Gaetz to flash a Bible soon.
---
NBC News reports a Twitter account claiming to belong to Antifa has been linked to the white nationalist group Identity Evropa, according to a Twitter spokesperson. The fake account pushed violent rhetoric related to ongoing protests.
On Sunday, the fake account, @ANTIFA_US, tweeted, "Tonight's the night, Comrades," with a brown raised fist emoji and "Tonight we say 'F— The City' and we move into the residential areas… the white hoods…. and we take what's ours …"