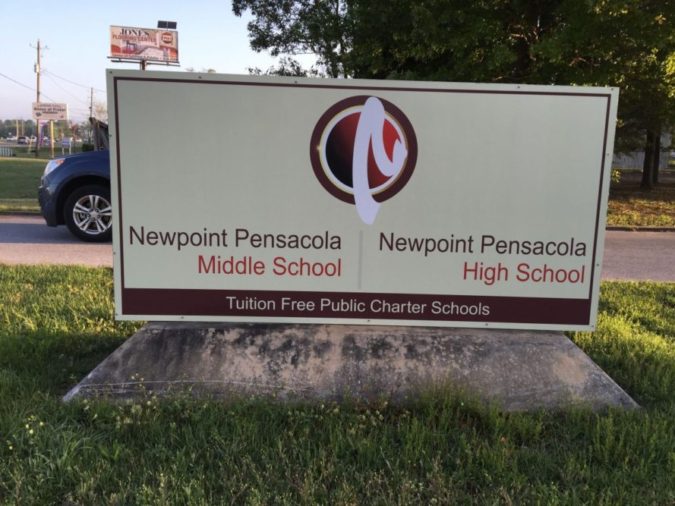 An Escambia County Grand Jury has indicted Newpoint Education Partners, LLC; School Warehouse, Inc.; Red Ignition, LLC; and Epiphany Management, LLC for grand theft, money laundering and aggravated white collar crime. Last spring, Inweekly broke the story of alleged grade tampering and misuse of public funds at two charter schools run by Newpoint – Newpoint Academy and Newpoint High. Both later had their charters revoked by the Escambia County School Board. (Read more).
The indictments are based on a joint investigation by the State Attorney's Office and the Escambia County School District.
Newpoint and three of its vendors – School Warehouse, Red Ignition and Epiphany–were charged with fraudulently billing the local charter schools for hundreds of thousands of dollars of supplies, equipment, and services.
It is furthered alleged that Newpoint, in concert with the vendors, laundered the proceeds of the thefts through multiple bank accounts to conceal the criminal activity. The source of the funds was the charter school program grant funds appropriated by the State of Florida for charter schools to use to procure supplies, equipment, and services to start charter schools.
Assistant State Attorney Russ Edgar, legal advisor to the Grand Jury, stated that the SAO and District will continue to investigate these and related incidents.