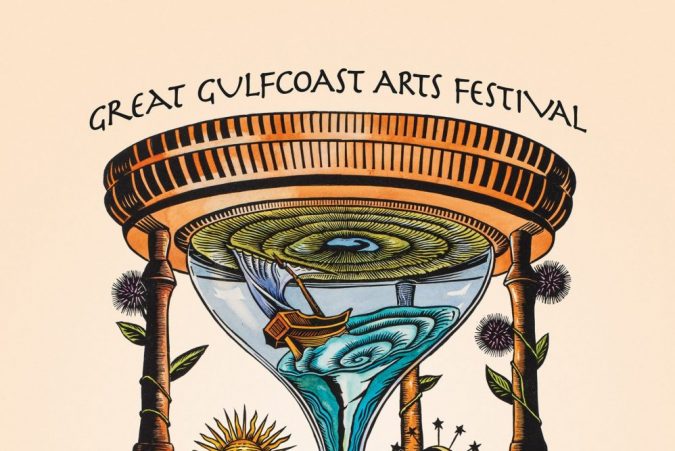 With the cancellation of this year's Great Gulfcoast Arts Festival due to COVID-19, the Festival Committee invited local artist Kreg Yingst to create a poster for 2020 in his original woodcut print design. We hope his work will capture some of the feelings of 2020 and become a positive memento for this unique year.
This limited-edition of 250 posters are each signed and numbered by the artist. Festival posters have become a local collector's item and are available online this year only. The posters are available at ggaf.org for $27 including shipping and sales tax.
Kreg Yingst, a long time GGAF artist, received his BA from Trinity University in San Antonio after attending the University of Texas and his MA in painting from Eastern Illinois University. After graduation, he taught art for thirteen years and has been a full-time artist since 2003.
One of the area's favorite festivals, the GGAF is a celebration of the arts, with the mission to highlight fine arts and crafts, performing arts, art education, and to create an appreciation for the arts. We hope you will join us when the Great Gulfcoast Arts Festival returns on November 5, 6, and 7, 2021, at Seville Square, Fountain Park, Bartram Park, and Museum Plaza in Downtown Pensacola.