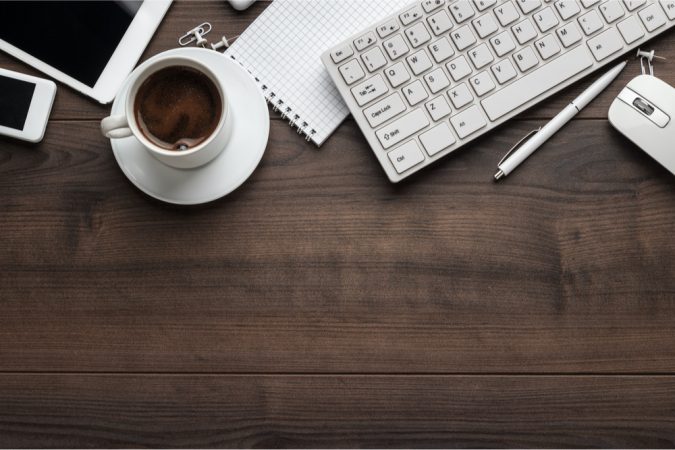 by Jeremy Morrison, Inweekly
Pensacola Mayor Grover Robinson addressed a collection of items Wednesday during his Facebook Live Q&A session, among them the ongoing repairs to the bay bridge and funding for homeless services, but he opened the forum by paying respects to local attorney and philanthropist Fred Levin, who passed away Tuesday.
"Mr. Levin has been an icon," Mayor Robinson said, noting the attorney's involvement in notable legal cases involving tobacco companies and the 2010 BP oil spill, as well as his contributions to the local community. "Certainly, Pensacola lost a great figure in our community's history."
Also prior to ticking off a list of announcements and responding to questions from the public, the mayor also called attention to his choice of tie, which was green and blue — the colors representative of both the Pensacola Police Department and also the Escambia County Sheriff's Office.
Robinson said he and Interim Chief Kevin Christman would be visiting with ECSO Wednesday in order to discuss the two entities working relationship.
"To look at ways we can work a better relationship between the Escambia County Sheriff's Office and the Pensacola Police Department," the mayor said, adding that he looked forward to meeting with Tommi Lyter, the PPD's former chief who stepped down last month to take a job with his former boss, newly-elected Sheriff Chip Simmons, also a former PPD chief.
'All We Can Do …'
Running down the latest COVID numbers, Mayor Robinson said Wednesday that the local coronavirus trend continued to hover is worrisome territory, but that there is little more that can be done.
"All we can do at this point and time are the things that we've been doing," he said, reiterating the importance of wearing a mask in public and practicing basic social-distancing, hand-washing safety measures.
Currently, COVID hospitalizations are at 263. That's down a few from last week, but not by much.
Mayor Robinson said that during his regular meeting with local hospital officials, that the healthcare community seemed "a little more confident and comfortable" now that its rank were receiving the vaccine. The general public, however, will need to be patient, as individuals 65 and older are currently lining up for a limited supply of vaccine.
"Just know the vaccine is out there," Robinson assured. "We're getting more supply everyday."
While vaccine distribution is being handled by the health department, hospitals and, now, some private locations, such as Publix, the mayor said that the city was communicating that any of its properties were also available. Also, there have been offers originating from the private sector.
"In fact, I got a call from Quint Studer offering the stadium," Robinson said, referring to the Blue Wahoos baseball stadium at Community Maritime Park.
Bridge On Track
Mayor Robinson reported that the Florida Department of Transportation is telling him that the Pensacola Bay Bridge should be back on line by spring as expected. The freshly unveiled bridge was knocked out by construction barges during last fall's Hurricane Sally.
"They fully expect to have the bridge back up and open by March," Robinson said.
The mayor also addressed the mounting lawsuits against Skanska, the company who owned the barges that broke lose during the hurricane and washed up throughout the area. He mentioned specifically a string of businesses along Gregory Street that have claimed a loss of business due to the bridge outage.
"I've gotta a lot of people asking, 'what is the city going to do?'" the mayor said. "It's not so much 'what are we going to do?" but there are things that we did do."
Robinson explained that the city had no official role to play in lawsuits against Skanska, as FDOT, not the city, oversees the company's contract, but that anyone seeking damages would be interested to know that the city had declared a state of emergency on ahead of Sally on Sept. 14. The city was the first jurisdiction to make such a declaration, the mayor noted, and he felt like it had provided people with adequate lead time to enact necessary safety protocols.
"There was certainly enough time in that state of emergency for these preparations to have taken place," he said. "We wished that Skanska had been responsible enough to do that."
Money For Homeless
Following his Facebook appearance, Mayor Robinson was headed to a meeting with the Pensacola City Council. He spoke during the online forum a bit about the request that he would be making for council to dedicate $200,000 towards addressing the needs of the homeless.
Primarily, the city is looking to develop a day center where homeless individuals could access services. The need for such a facility, the mayor said Wednesday, was all the more dire following a rough run last year.
"Between COVID and Hurricane Sally, it has knocked almost all of our shelters out," Robinson said, adding that an additional day-use center had already been identified as a priority need: "The number one thing that came out of that summit in 2019 was a day center."
While $200,000 is a start, it won' t go too far. The city is looking to Escambia County to partner on this effort. Mayor Robinson nodded to Tallahassee, where the city has a multi-phased program to address the needs of the homeless, with offering ranging from a day center to a village of tiny homes.
"The major contributor was Leon County," Mayor Robinson pointed out.