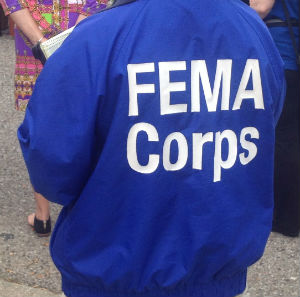 The State/FEMA disaster recovery center located at the Gulf Breeze Recreation Center is transitioning Wednesday, June 11, to a U.S. Small Business Administration disaster loan outreach center.
SBA customer service representatives will be on hand at the loan outreach center to answer questions about SBA's disaster loan program and explain the application process. Survivors can get help applying for or closing low-interest disaster loans. The center is located at:
Gulf Breeze Recreation Center
800 Shoreline Drive
Gulf Breeze, FL 32561
The disaster recovery center will continue normal operating hours, 9 a.m. to 6 p.m., Friday, June 6, through Tuesday, June 10. The center is closed Sunday.
Beginning Wednesday, June 11, the SBA disaster loan outreach center will be open from 9 a.m. to 6 p.m. Monday through Friday, until further notice.
The Gulf Breeze disaster recovery center opened May 10 to help survivors who sustained damage during the severe storms, tornadoes and flooding from April 28 to May 6. The center has received more than 900 visits in nearly four weeks.
Survivors will still be able obtain disaster related information after the center transitions. Disaster survivors can continue to register online at DisasterAssistance.gov, via smartphone at m.fema.gov or by phone at 800-621-3362. Survivors who are deaf, hard of hearing or have a speech disability can call (TTY) 800-462-7585.
To apply for an SBA low-interest disaster loan, survivors can find the electronic loan application on SBA's secure website at disasterloan.sba.gov/ela. Questions can be answered by calling the SBA disaster customer service center at 800-659-2955/(TTY) 800-877-8339 or visiting www.sba.gov.
For more information on Florida disaster recovery, click fema.gov/disaster/4177, visit the Florida
Division of Emergency Management website at FloridaDisaster.org or the Facebook page at facebook.com/FloridaSERT.