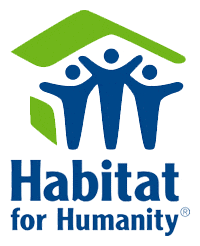 Bargain shoppers are invited to a 2-day inventory clearance sale August 10-11, 10a.m – 6p.m. at the Habitat for Humanity ReStore in Milton. The store is located at 6606 Elva St. in Milton behind Hall's Hardware on Highway 90.  All donated merchandise will be 75 percent off.  Sale items include cabinets, paint, electronics, furniture, doors, windows, flooring, sinks, household items, tools and more home improvement products.   The Habitat ReStore is operated by Pensacola Habitat for Humanity, an affordable housing ministry which was founded more than 30 years ago and has built more than 900 homes in Escambia and Santa Rosa Counties.
Following the August 10-11 clearance sale, the Habitat ReStore in Milton will close and re-open with a new concept – Milton's Vintage Homestore.  The store will feature vintage items for the home.  Store inventory will include items such as used ornamental iron work, old wood-frame windows and doors, dimensional lumber and vintage kitchen ware.  Product donations are needed to stock the vintage store.  The store will accept donations of home décor, home improvement and collectible items from the 1970s and older. A list of desirable items for donation is available at www.pensacolahabitat.org/restore.  Call 981-0009 to schedule a pick-up.
Pensacola Habitat for Humanity's original ReStore, located at 5810 N. Palafox St., remains open and carries used building materials, furniture, appliances and home improvement products.
 More About the Habitat for Humanity ReStore: Profits from ReStore sales are used to accomplish Pensacola Habitat for Humanity's mission of providing homeownership opportunities to low income families in Escambia and Santa Rosa counties. The store also provides an environmental service by diverting usable materials from our landfills.  Find out more about the Habitat for Humanity program at www.pensacolahabitat.org