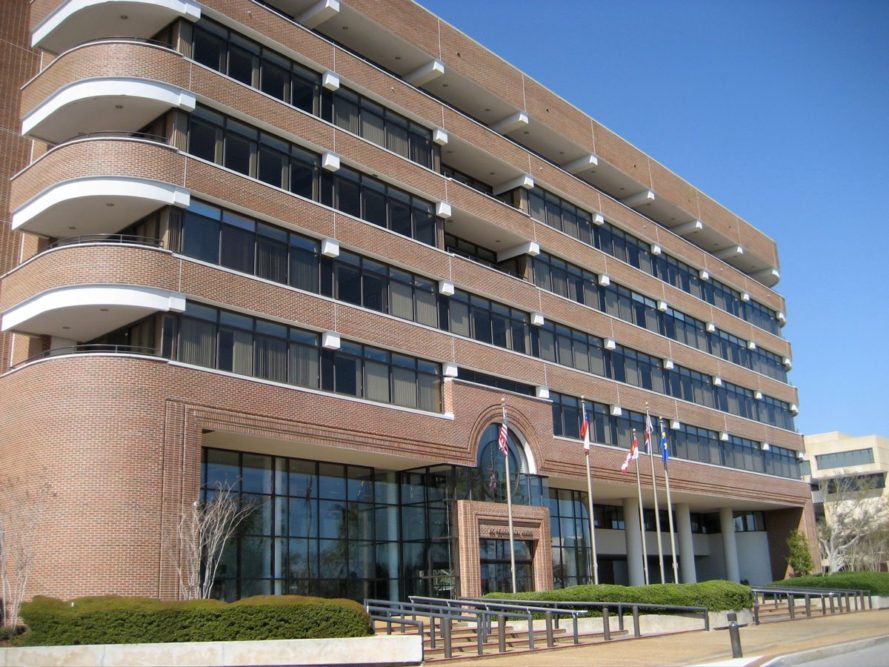 By Duwayne Escobedo
INWEEKLY
Pensacola Mayor Ashton Hayward pitched the Pensacola Bay Center Wednesday June 7 as the possible future home for the NBA New Orleans Pelicans developmental team. He responded to the RFP from the Pelicans (G_League_RFP-Pensacola[10964]) received in late March, reportedly along with Southeastern cities such as Shreveport, Biloxi/Gulfport, Jackson and Baton Rouge. Wednesday, June 7 was the deadline for all proposals to be submitted.
Inweekly received the 29-slide PowerPoint electronically through a public records request to discover how Hayward and his economic development team tried to woo the NBA developmental team to Northwest Florida. Mayor Hayward's staff hand-delivered a letter to the county commissioners on Friday explaining his trip (20170609122740686), but he didn't give the board his PowerPoint presentation to let them know what he pitched.
The mayor did not invite any of the commissioners to attend the presentation on Wednesday afternoon. The PowerPoint was not handed out to Pensacola City Council at its June 8 regular meeting.
According to city documents, the mayor compared the Pensacola Bay Center, which is owned by Escambia County, to arenas such as the State Farm Arena in Hidalgo, Texas, which hosts the Rio Grande Valley Vipers of the Houston Rockets, and the Prescott Valley Event Center where the Northern Arizona Suns (Phoenix Suns) play.
Mayor Hayward's presentation detailed the seating capacity (8,212), the basketball court, the locker rooms, room for the officials, the Green Room/Media Room, and the scoreboard. He suggested the Vickery Center could serve as the team's practice facility.
Besides downtown and the beaches, he pointed out the successes of Hixardt, Ascend, Jupiter Group, Iris, IHMC, Navy Federal and AppRiver. He also said the military impact on the Pensacola area is $8.4 billion and provides 76,662 jobs. Hayward also touted Pensacola International Airport, pointing out it is the largest one between New Orleans and Jacksonville and has 17 non-stop destinations.
The slides are similar to ones used by Pensacola Chamber of Commerce, Pensacola Sports, Visit Pensacola and FloridaWest to promote the area's business and sports climate, tourism and economic development. The mayor didn't take officials from those organizations with him for the final presentation.
The video?